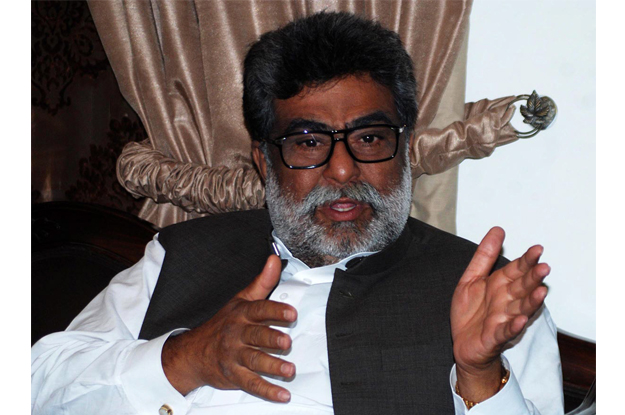 ---
QUETTA: Things don't look good for Pakistan Tehreek-e-Insaf (PTI) Balochistan President Yar Muhammad Rind as he was not included in the provincial cabinet, which left him disgruntled. On top of that, it is learnt that three PTI MPAs, excluding Rind, are likely to join the provincial cabinet following the directions of PTI leader Jahangir Tareen.

PTI's Rind vows to 'walk the talk' in Naseerabad

The Balochistan cabinet – consisting of 10 ministers and one adviser – was revealed earlier in the week. Eight ministers and an adviser belong to the Balochistan Awami Party (BAP), while the Awami National Party and the PTI have one minister each. More ministers and advisers will be included in the cabinet, which is expected to contain a total of 19 members.

Further, rifts in the PTI Balochistan chapter emerged when PTI MPA Naseebullah Marri joined the provincial cabinet this week, while at the same time the disgruntled provincial chief had decided to sit on independent benches over not being included in the cabinet.

According to the PTI sources, half of the elected MPAs have been directed by Jahangir Tareen to follow BAP's lead, which "is annoying Rind".

In Friday's provincial assembly session, three elected members of the PTI, on their own, decided to sit on the treasury benches without taking into confidence the party's provincial chief.

We unmasked kings of corruption: PTI Balochistan chapter

According to government sources, the PTI MPAs were likely to join the provincial cabinet in the coming days.

During the recent visit of a PTI delegation to Quetta, Rind kept himself away from the key PTI leadership headed by presidential candidate Dr Arif Alvi.

Tareen accompanied Alvi.

To a question regarding differences within the party, Tareen said, "PTI Chairman Imran Khan has all the power to make the party's decision."

Many political pundits predict that Rind will emerge with an antagonist stance after the presidential election.