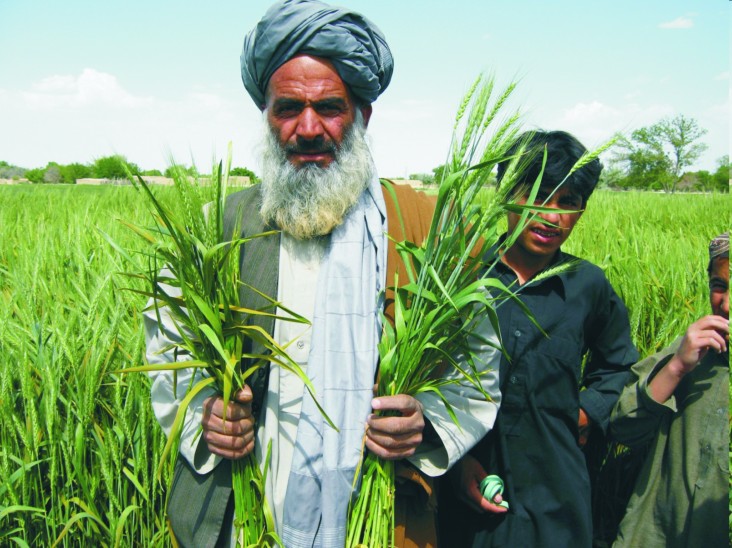 ---
ISLAMABAD: The apex decision-making body of the civic authority on Thursday approved new parameters for agricultural farm plots in zone-IV of the capital, setting minimum agri-production targets for allottees of these plots.

The Policy Board of the Capital Development Authority (CDA) met at the Secretariat of the body's chairman here on Thursday and deliberated over a six-point agenda including planning parameters for agro farm plots in Zone-IV, rules and action plan for regulating unauthorised and unregulated development, issuance of allotment letters for plots 66 and 66-A in Orchid Scheme Murree Road, besides of  acceptance of GPA of plot 3043 in Sector C-16, and issues relating to affectees plots and a proposal to revise and enhance rates of government and Members of National Assembly (MNA) Hostels.

The CDA Board, however, gave its in-principle approval for only two summaries including amendments in parameters of agro farms and deferred four other summaries.

The board decided that owners of agro farms, which were allotted to serve the agricultural needs of the capital, would have to plant at least 150 fruit trees per acre every year. Moreover, for owners of 'poultry farms', they will have to produce at least 4,500 broiler chickens whose meat is consumed apart from having facilities for 9,000 layer chicken and production of 5,000 egg-laying hens every year.

The board also gave its approval to create a monitoring system for agro farming using modern means.

The board was told that so far, land for 504 agro farms was allotted for agricultural purposes, of which the public had been allotted 269 plots, land affectees of Islamabad were allotted 172 plots while 63 plots had been auctioned.

However, the board was told that the purpose for which these plots had been allotted was not being served and was being used for non-conforming purposes.

The planning wing recommended that 80 per cent of these plots should be fixed for agriculture purposes while farms meant for producing vegetables and fruits must be bound to plant at least 150 fruit trees per acre, per year.

The planning wing further proposed that those agro farms which were leased for raising poultry must be bound to produce at least 4,500 broilers chickens, 9,000 layers besides 5,000 egg-laying hens annually.

It was further proposed that allotments of all such farms should be cancelled which were not being used in accordance with the terms of their plot allotments.

CDA's planning wing further proposed that those farms which failed to have a yield as per their planning, they should be allowed to retain the plots provided they pay auction prices of the plots.

The board decided that allotments of plots will not be restored if they were found to be violating the terms of their allotment.

It approved another proposal by the planning wing which called for a ban on the sale and purchase of agro farms. In the event of the plot owner's death, the plot should only be allowed to be transferred to close blood relatives. The board, though, did not agree to this proposal and directed the planning wing to further deliberate over it and fine-tune the idea.

The board approved a summary from the engineering wing on enhancing the rent of the old MNA Hostels.

The summary had stated that rents of other government-owned hostels in the federal including the Shah Abdul Latif Bhittai Hostel, the Federal Government Hostel, the Fatima Jinnah hostel, the 48 family suite complex and the Gulshan-e-Jinnah Hostels were higher than at the old MNA hostel.

It was suggested that rents at hostels operating under the control of CDA must be brought at par with other government-owned hostels and family suites in the city.

The board approved the summary to enhance the rent of old MNA hostels from Rs1,100 per day to Rs1,500 per day.

Published in The Express Tribune, August 31st, 2018.