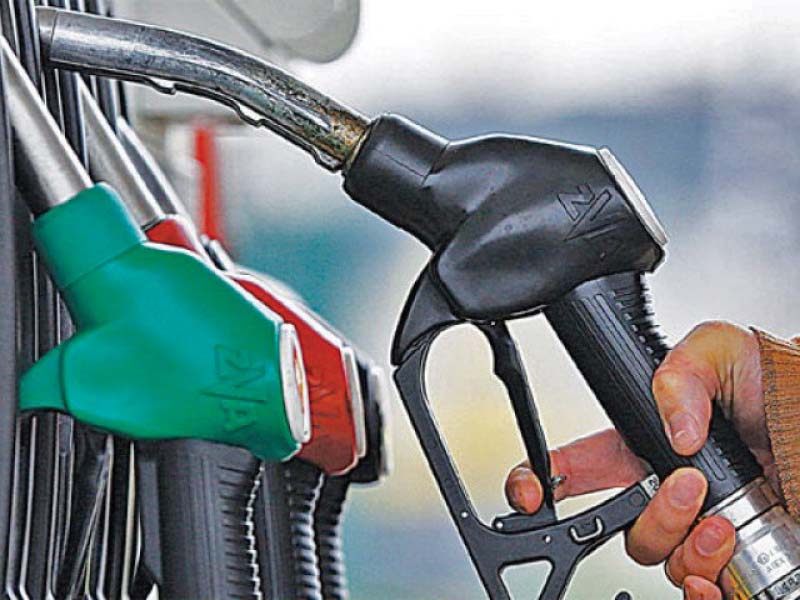 ---
ISLAMABAD: The Ministry of Energy (Petroleum Division) has proposed a significant reduction in prices of petrol and diesel next month in a bid to provide relief for the common man.

This will be the first oil price revision to be made by the new Pakistan Tehreek-e-Insaf (PTI) government.

Earlier, the petroleum minister had announced that the new government would rationalise petroleum product prices.

At the end of July, the caretaker government had decided to keep prices of petroleum products unchanged for August 2018.

Now, the Petroleum Division has suggested to the Finance Division and the prime minister to reduce the price of petrol by Rs3.24 from Rs95.24 to Rs92 per litre and high-speed diesel to Rs90 from Rs112.94 per litre, a hefty reduction of Rs22.94.

At present, the government is charging 22% in general sales tax on high-speed diesel and to cut the price it would have to make adjustment in the tax rate. However, the finance ministry is likely to oppose the price-cut proposal, fearing it will lose a significant amount in tax revenues.

Separately, the Oil and Gas Regulatory Authority (Ogra) has recommended a reduction of Rs6 in the price of high-speed diesel to Rs106 per litre, Rs2 in the price of petrol to Rs93 per litre, 30 paisa in kerosene oil price to Rs83.25 per litre and 70 paisa in the price of light diesel oil to Rs76 per litre.

High-speed diesel is widely used in agriculture and transport sectors and a reduction in its price will bring down inflation rate in the country.

For August, Ogra had recommended an increase of Rs2 in the price of high-speed diesel, Rs2.50 in the price of petrol, Rs5 in kerosene oil and Rs6 in light diesel oil.

However, the caretaker government did not pass the impact of a hike in international crude oil prices on to consumers for August 2018. On July 1, the caretaker government had jacked up petrol price by Rs7.54 to Rs99.50 per litre, diesel by Rs14 to Rs119.3 per litre and kerosene oil by Rs3.36 to Rs87.7 per litre.

It also raised prices of other petroleum products. However a week later, the prices were pushed down after the Supreme Court took notice of heavy taxes on the sale of petroleum products.

On July 7, the federal government reduced prices of petroleum products by up to Rs6.37 per litre in order to provide relief for the general public.

According to a notification issued by the Ministry of Finance at that time, the petrol price was brought down by Rs4.26 to Rs95.24 per litre, high-speed diesel by Rs6.37 to Rs112.94 per litre, kerosene oil by Rs3.74 to Rs83.96 per litre and light diesel oil by Rs5.54 to Rs75.37 per litre. 

Published in The Express Tribune, August 31st, 2018.

Like Business on Facebook, follow @TribuneBiz on Twitter to stay informed and join in the conversation.