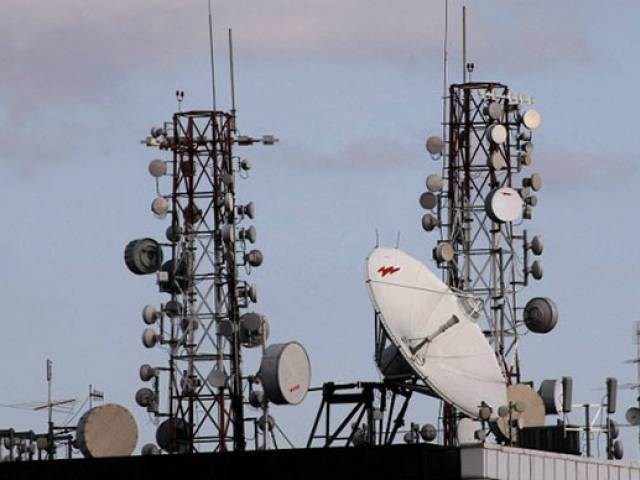 ---
ISLAMABAD: The Pakistan Tehreek-e-Insaf's (PTI) Digital Policy 2018 is already available for public. It covers most of what needs to be done over the next five years.

Therefore, this article is not about the policy, rather it is to propose some concrete measures that can help in meeting – even to a small extent – the challenging promise of providing millions of jobs to the youth.

Increase optic fibre penetration

High speed and good quality digital services – essential for internet-enabled businesses - cannot be enforced through telecom regulation alone. Among other things, it requires massive amount of internet bandwidth, particularly in the backbone/backhaul networks. This is only possible through optic fibre cables.

Less than 10% of Pakistan's mobile services towers are connected with fibres. In Thailand, more than 90% are. Whereas private-sector operators invest in fibres in lucrative areas, less fortunate areas need special attention.

Pakistan was the first country in the region to start laying fibres up to the tehsils using the Universal Service Fund (USF). But we stalled and neighbouring India took the lead, connecting 250,000 gram panchayats with optic fibres.

USF, managed by the IT ministry, has the implementation framework as well as necessary cash, estimated to be around Rs50 billion, with more pouring in. Incidentally, the exact value is not known publicly and this opacity too needs to be removed.

All of the over 6,500 union councils could be connected with optic fibres while ensuring guaranteed open low-cost access for anyone who wishes to connect. In order to make them sustainable, the fibres should not only connect towers, but also rural schools and local government offices, which act as anchor customers.

This will involve laying optic fibres in the form of thousands of spurs scattered all over the country, providing jobs to the entire range of workers – from unskilled trench diggers to highly qualified network management engineers.

Free radio spectrum

Just as optic fibres are needed in the backbones, frequency spectrum is needed in the wireless "last mile" broadband internet access. The more the spectrum, better is the quality and cost of providing broadband.

Spectrum must be available in abundance so that good-quality affordable broadband internet proliferates all over the country.

In the last 10 years, very little spectrum was released, that too always late and costly, with focus on getting upfront cash rather than overall economic development.

With less than 300MHz of spectrum released so far, we are behind even Bangladesh (450MHz) and Myanmar (600MHz). Most Pakistani wireless service providers are left craving for spectrum, which is lying unused with the state. Governments forget that, unlike expendable natural resources like oil or gas, spectrum does not get depleted by using it.

It is also important that the spectrum should be truly technology neutral, so that when advancements in technology come, the operators do not have to seek any permission. Therefore, all wireless telecom operators, including those in Azad Jammu and Kashmir and Gilgit-Baltistan, should be offered technology-neutral spectrum at per-MHz prices already settled in last auctions of those particular bands.

This shortcut of not going for an auction will result in a boost to the speed and quality of broadband, some quick cash for the exchequer and investment by telecommunication companies, thus creating jobs.

Promote freelancing

According to Freelancer.com, the largest freelancing site in the world, out of its 25 million registered users worldwide, nearly a million are Pakistanis. Other sites put Pakistan among top four freelancing countries.

A careful estimate shows that Pakistani young men and women earn almost a billion US dollars annually through freelancing. But sceptics rightly point out that these dollars are not visible anywhere in official statistics.

This is due to the cumbersome and expensive processes to bring micro-payments home via proper banking channels. Freelancers' payments start with as little as $5.

Therefore, two issues need to be addressed urgently.

First, make the banking processes for these micro-payments simpler and attractive. For every incoming payment up to a certain limit, say $1,000, from a recognised freelancing firm, the payee may be paid 15% above the official exchange rate.

Second, in order to encourage more Pakistanis to take up freelance jobs, essential skills, eg English, should be taught widely. This is where the currently running schemes like Ignite's DigiSkills and Punjab Information Technology Board's eRozgar need to be supported and enhanced.

Rationalise ICT taxes

Other than the skills and faster/better broadband, the freelancers need low-cost information and communication technology (ICT) devices. However, out of many kinds of indirect taxes in Pakistan, taxes on ICT devices and services are one of the highest in the world.

On the other hand, Pakistan is one of very few countries that have not acceded to the World Trade Organisation (WTO)-sponsored Information Technology Agreement (ITA), which abolishes customs duties and taxes on IT goods and services.

FATA: Govt to utilise USF to spread telecom services

Since 1996, 85 countries of the world have signed the ITA covering 97% of the world's trade in IT products. Countries acceding to the ITA have experienced a surge in foreign investment and outsourcing business, making them part of electronic global supply chains.

For instance, ever since the Philippines acceded to the ITA, many multinationals have established manufacturing facilities there and electronics exports have grown rapidly, touching $25 billion.

In 2001-02, Pakistan did move towards joining the ITA and started eliminating customs duties on ICTs. However, subsequently these reforms were reversed and now no IT-related product is free of duty.

If Pakistan were to abolish duties on IT products, many small new businesses could spring up. A small example: many local cable TV operators could become fixed broadband service providers not only in smaller cities, but also in small areas and housing societies of bigger cities.

Pakistan's 4G broadband speed faster than India's

Pakistan should therefore immediately accede to ITA and slash all other ICT related taxes to generate investment by the private sector.

Create incubation centres

Incubation centres set up over the last few years have proved that they create jobs as well as provide jobs. Although so far there is no major success story in Pakistan, certainly it is not worse than the global average of one or two successful stories out of every 10, despite hurdles at policy, regulatory and operational levels.

Currently, only federal and provincial capitals and some university campuses in other cities have these facilities. But there is abundance of human talent spread all across Pakistan.

A cursory glance at the entrepreneurial ingenuity in the golden triangle of Sialkot-Gujranwala-Wazirabad speaks volumes about the potential.

High taxes a hurdle to rapid progress of telecom services

Therefore, it is time to scale up and start many more incubation centres, at least one in each of the 120-plus districts of Pakistan.

Facilitate the right of way

Obtaining the right of way (RoW) for installing telecom cables, towers and other infrastructure proves to be a barrier in the way of rapid deployment of ICT networks by the private industry.

City governments, cantonment boards, tehsil and municipal administrations, all view RoW as an easy way to make money, not realising that by hindering growth of ICT in their areas, they hamper their own local economies.

One of the first tasks of the new centre and provincial governments should be to enact legislation to facilitate RoW for telecom service providers so that they could start generating new employment opportunities in the sector.

The above half-a-dozen initiatives are the low hanging fruits to trigger investment and thus job opportunities for the youth in a relatively short time. By no means is it an exhaustive list.

There is a lot more that needs to be done like digitalisation of the government itself, generation of local content, promoting basic digital literacy, bringing gender balance in ICT usage and most important of all - bringing in top leadership's badly-needed commitment to promote digitalisation in Pakistan.

The writer is former CEO of the Universal Service Fund and is providing ICT consultancy services in several countries of Africa and Asia



Published in The Express Tribune, August 27th, 2018.

Like Business on Facebook, follow @TribuneBiz on Twitter to stay informed and join in the conversation.