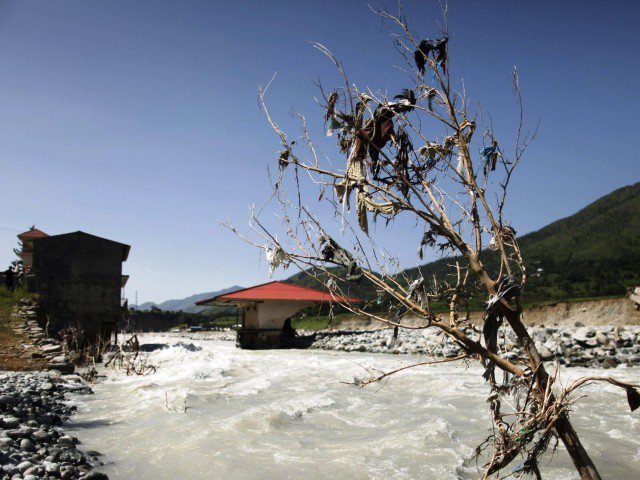 ---
ISLAMABAD : The global warming, rapid growing population, asymmetrical climate conditions and rain patterns, lack of coordination between institutions, non- implementation of climate change adaptive and mitigation policies are some of the major challenges waiting for nascent PTI government.

There were reports regarding appointment of Malik Amin Aslam as a new climate change minister in the wake of initial sketch of cabinet outlined by Pakistan Tehreek-e-Insaf (PTI) a couple of days back.

The initial list of 20 members of PTI's cabinet also contains the name Malik Amin Aslam as an advisor to PM Imran Khan on environment, who was recently chosen on the high level International Advisory Council for the Eco-Forum Global- the leading environmental think tank advising the Government of China.

PM unveils 21-strong cabinet

The experts looking nomination of Amin Aslam as climate change minister would be a good omen for the country, because of knowledge and understanding about climate change issues and challenges faced by the country.

They say that amid global warming the country was facing asymmetric rain patterns, apart from long dry spells adding that situation is exacerbated by a lack of coordination between concerned government departments and non-implementation of adaptation and mitigation policies at the public and the private level.  They anticipated that country might remain vulnerable to climate change impacts. The environmentalists say that Ministry of Climate Change (MoCC), however, had thus far failed to take tangible steps to implement the programme efficiently in past.

Aslam is a self- professed environmentalist with a number of publications to his credit. He has served as a Minister of State for Environment during Musharraf's era and is currently the Central Vice President of Pakistan Tehreek-e-Insaf (PTI).

Deposed prime minister Nawaz Sharif cabinet had approved the climate change bill in November 2016 which paved the way for the Pakistan Climate Change Council responsible for implementing the Kyoto Protocol and the Paris agreement.  Despite the fact that the council is a senior climate change decision-making body – which is either to be chaired by the prime minister or a person nominated by him – it has yet to meet.

Moreover, the National Climate Change Policy Implementation Committee (NCCPIC) could not take solid steps to influence the provinces, ministries and divisions in making medium or long-term plans for adaptation measures to tackle with climate change issues under the National Climate Change Policy (NCCP). The environmentalists say that there is dire need for proper check on industrial and other air, water pollution and new government would have to chalk a clear strategy to meet these challenges.