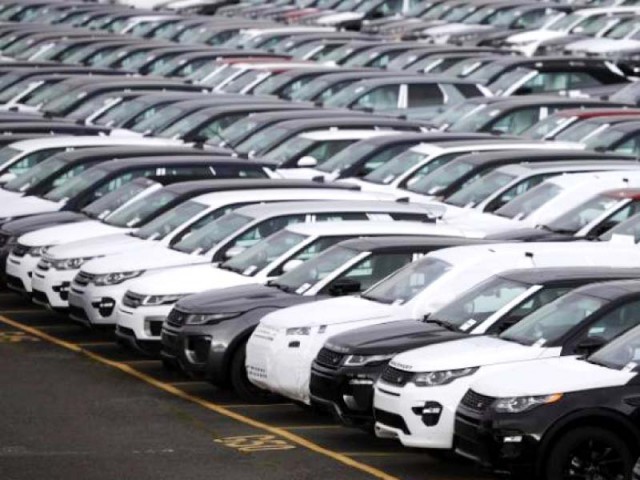 ---
KARACHI: Pakistan Automotive Manufacturers Association (Pama) has released sales data of locally assembled vehicles for July 2018, which showed that car and light commercial vehicle (LCV) sales rose 9% year-on-year to 21,344 units.

Industry sales, which fell in recent months, also recovered month-on-month with an increase of 15%.

Indus Motor Company (IMC), which sells Toyota cars in Pakistan, sold 850 more units in July this year compared to the corresponding month of previous year.

Auto sales fall for second straight month on tax-related curbs

According to Taurus Research, the increase in Toyota car sales was because of IMC's paint shop de-bottlenecking.

Pak Suzuki Motor Company (PSMC) sold 447 more units in July on a year-on-year basis. Its sales volume showed a modest 4% increase while IMC led the pack with 18% higher sales. Honda sales im
proved 10% year-on-year. However, LCV sales fell both month-on-month and year-onyear. On yearly basis, they fell 24% while month-on-month they dropped 14%.

Car sales fall 15% as curbs on non-filers come into force

Sales of Toyota Fortuner decreased 19%. Honda BR-V sales dropped significantly by 46% and Ravi also showed a steep decline of 34%.

Meanwhile, Toyota Hilux sales increased significantly by 44%. Tractor sales depicted a 16% fall year-on-year as customers earlier made heavy purchases right after the budget announcement, fearing enforcement of a law that would bar non-filers of tax returns from purchasing tractors, and also due to the end of sowing season.

April 2018: Auto sales rev up 40%, stand at 25,567 units

Millat Tractors and Al-Ghazi Tractors saw their sales volume decrease by 3% and 46% respectively.

"We believe that with a further hike in interest rate and rupee depreciation along with the condition that only tax return filers will be able to register new cars, the growth momentum may lose steam in coming months," said Topline Securities' analyst Syed Daniyal Adil.
COMMENTS
Comments are moderated and generally will be posted if they are on-topic and not abusive.
For more information, please see our Comments FAQ