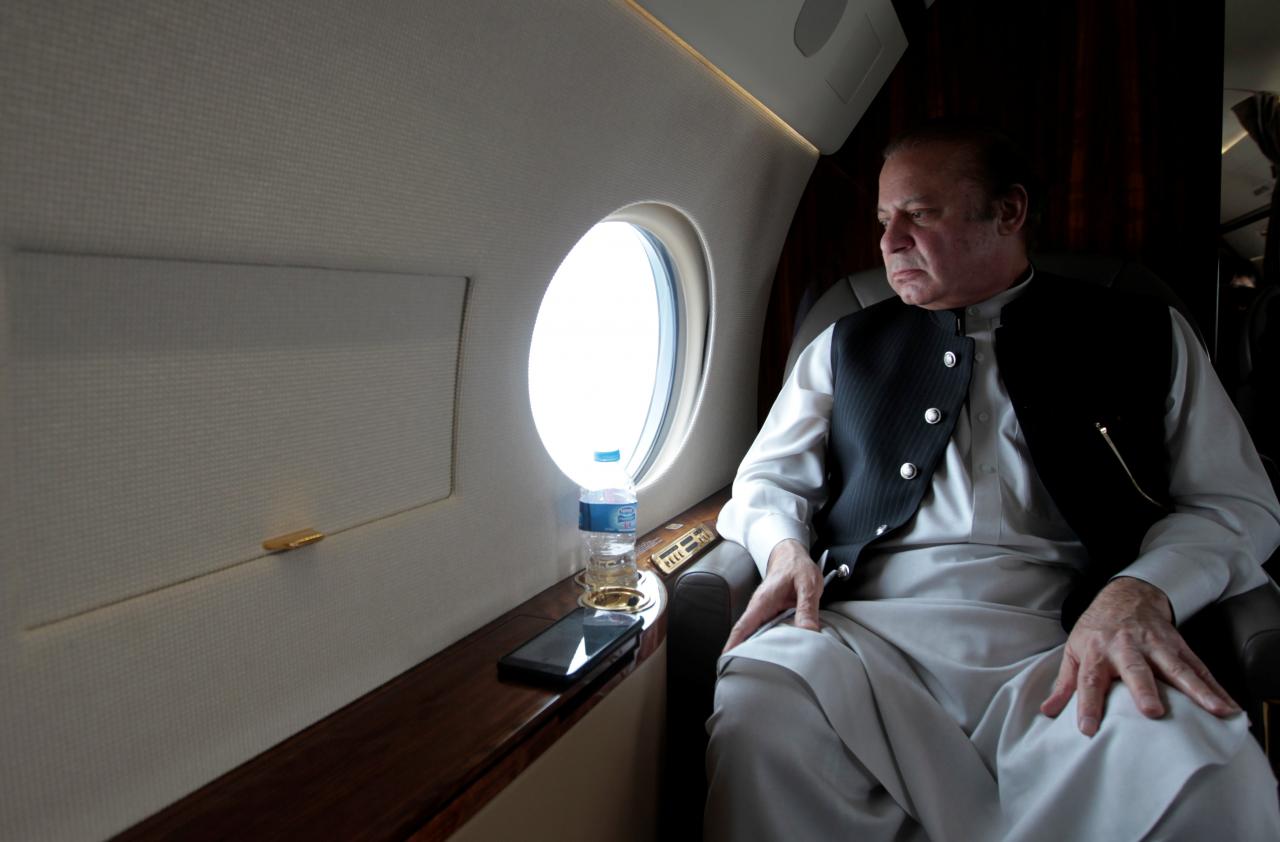 ---
ISLAMABAD : Some elements in the Pakistan Muslim League-Nawaz (PML-N) may be in favour of an "NRO-like deal" but former prime minister Nawaz Sharif is in no mood to mend fences with either the security establishment or the judiciary.

Although, PML-N President Shehbaz Sharif denied the possibility of an NRO (National Reconciliation Ordinance) -like deal, he has not denied having been in "talks with power centres".

Shehbaz, his son Hamza and leaders close to the former Punjab chief minister favoured relegating Sharif to the backstage in politics, background discussions with informed insiders in the PML-N suggest.

"The hostility with state institutions is not going to subside as long as Mian sahib keeps calling the shots," said a PML-N senator, wishing not to be named, closely associated with the Shehbaz camp.

Shehbaz rules out NRO-type deal

"We have to wait for an 'opportune time' until tensions between our party and state institutions – such as the judiciary and the security establishment – are defused," he said.

Meanwhile, members in the Nawaz camp see such reconciliatory moves by the Shehbaz group as an attempt to sideline the former PM at the expense of promoting his younger brother, Shehbaz.

"There are some powerful party members, especially in Punjab and even at the Centre, who think that Shehbaz can fill Mian sahib's shoes if the latter goes backstage. This hardly seems to be happening. Shehbaz has so far failed to capture the party or boost PML-N's vote bank. This is evident from our party's defeat in the general election," said a senior party leader, who also wished not to be named.

"Reconciliatory efforts are aimed at giving Shehbaz political space to secure PML-N's reins but this is costing the party dearly. Reconciliatory strategy will further deplete and deteriorate our vote bank, weakening the party."

Sources close to the former PM insisted that confrontation was the only option left for Sharif after he was disqualified in the Panamagate case.

"His political career has come to an abrupt end. Even if he [Sharif] agrees to strike a deal, leave jail and go abroad … This will only result in his political annihilation and humiliation. Politically, Sharif has nothing to lose (right) now. Retreat is not an option."

The PML-N insiders said that the possibility of striking a "deal with the security establishment" was discussed during meetings between the two Sharifs at Adiala Jail.

Reports suggested that Sharif made it amply clear that he was neither willing to mend his ways nor was he ready to go abroad for any reason whatsoever.

Sharif has the support of his daughter Maryam, son-in-law Safdar and 'likeminded' leaders like Khawaja Asif, Ahsan Iqbal, Ayaz Sadiq and former PM Shahid Khaqan Abbasi among others.

Meanwhile, PML-N Chairman Raja Zafarul Haq, Rana Sanaullah, Khawaja Saad Rafique and others reportedly endorse Shehbaz's "reconciliatory" posture.

Ministry blocked PML-N's move to create $5b wealth fund

Rana Sanaullah told The Express Tribune that reports about the possibility of a deal were "too speculative to comment on".

He pointed out that Shehbaz had already made it clear that no deal on the pattern of NRO was in the offing.

"After his [Shehbaz's] media talk, there is nothing left for me to clarify. It will soon become clear that reports of [a possible] deal were just rubbish," he told The Express Tribune.

After meeting Sharif at Adiala Jail earlier on Thursday, Shehbaz dismissed all reports suggesting that his party was seeking to strike an NRO-like deal with the security establishment.

Although, he had termed such reports rumours, he did not deny holding talks with the power nexus.

"The world cannot exist without dialogue, but no one is seeking nor (has been) offered an NRO (-like deal)," Shehbaz was reported as saying on Wednesday.

Shehbaz's decision not to attend the opposition's protest on Wednesday did not please Sharif, sources said.

"Mian sahib wondered why he [Shehbaz] did not show up at the crucial huddle when the event was meant to be led by the PML-N," a former lawmaker, requesting anonymity, said.

He said that Sharif wanted the PML-N's current leadership to "shun laidback attitude" and take an active part in the opposition's protests.