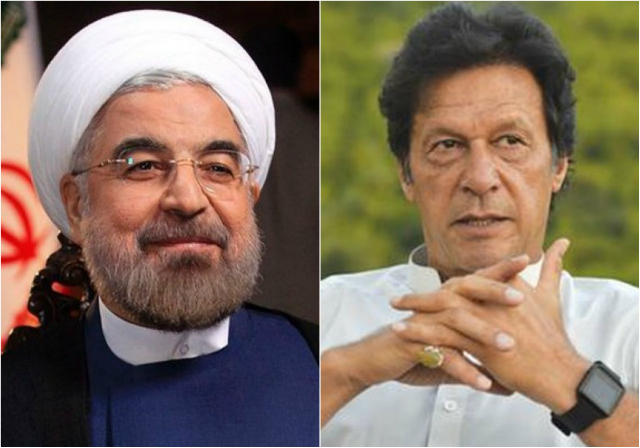 ---
ISLAMABAD: Pakistan Tehreek-e-Insaf (PTI) chairman Imran Khan has accepted an invitation to visit Iran extended by President Hassan Rowhani during a telephonic conversation on Wednesday.

The Iranian president congratulated the prime minister-in-waiting on winning the general elections and invited him to visit Iran which he accepted, said a statement issued by the PTI.

Both leaders exchanged best wishes and love for the people of both neighbouring countries, it added.

Imran offers to ease Tehran-Riyadh ties

Last week, Khan conveyed to Tehran's envoy Mehdi Honardoost, who paid him a visit at his Bani Gala residence that the country wanted to play a constructive and positive role between Iran and Saudi Arabia.

There has been a longstanding rivalry between Saudi Arabia and Iran with both sides on opposing sides of conflicts in the Middle East.

Honardoost told the former cricket legend that Tehran was ready to work with Islamabad in regional development and wanted to foster trade with Pakistan.

'Strengthening Pak-US ties need of the hour'




Meanwhile, Acting US Ambassador John Hoover also called on Pakistan's premier-in-waiting Imran Khan at his residence today.

He congratulated the PTI chief on his party's victory in elections and discussed bilateral relations between the two countries.

Khan stressed that strengthening the bilateral relations based on trust was the need of the hour.

Senior PTI Leader Ali Zaidi was also present in the meeting.