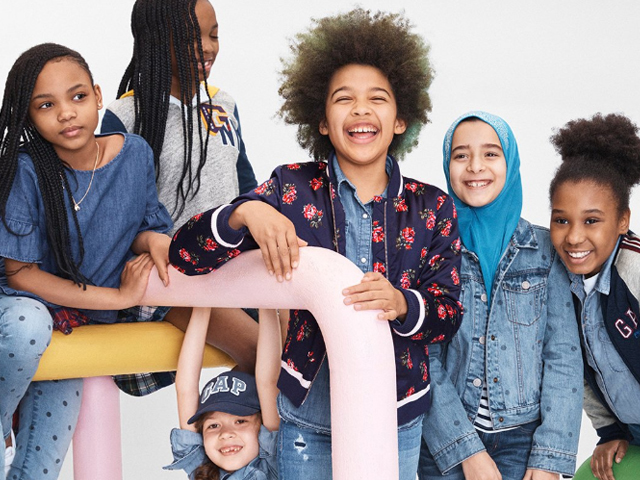 ---
Global brands don't often feature Muslims in their ad campaigns. Over the passage of time, many have highlighted how minorities such as African-Americans, Hispanics and sometimes even Muslims are not represented on the larger scale that promotes a positive image of them.

Muslim-American breaks barriers as first hijab-wearing TV reporter in US

Recently, pop singer Rihanna became the first African-American to make it to the cover of British Vogue and the community was ecstatic over her inclusion. Much like the fashion magazine, American apparel company Gap recently released their back-to-school campaign. Pleasantly surprising, the ad featured a little girl clad in a Muslim head scarf.


Taking on the new school year together with all the things that connect us. Get into Superdenim-it's comfy, soft, and ready for recess (and all sorts of adventures): https://t.co/OPtll59ig0. #GapToSchool pic.twitter.com/chR0SZEaZT

— GapKids (@GapKids) July 24, 2018


Model Hamdia Ahmed who was the first Miss Maine pagaent contestant to wear a hijab took notice of Gap's ad. Spotting the little girl in a hijab made her connect to the ad on a personal level. She was glad that her community was finally getting a positive representation in mainstream media.


Back to school ad for Gap.!! This makes me so happy OMG.!😭😭 pic.twitter.com/n97dogf25H

— Hamdia Ahmed (@hamdia_ahmed) August 5, 2018


American activist Blair Imani was also quick to laud the efforts by Gap.

https://twitter.com/BlairImani/status/1026628605265240064

Twitter users loved the back-to-school campaign as well stating that it promotes tolerance and spreads the message of peace.


idk what's cuter the fact that gap put a little hijabi in their recent ad or the fact that she's rockin the ol' school slip on hijab we all used to wear lol

— yasu (@theeelioness) August 5, 2018
Back to school ad campaign by Gap Kids. #inclusivity #Diversity ❤

LOVE THIS!

RETWEET THIS! pic.twitter.com/D2jX0RcipQ

— StanceGrounded (@_SJPeace_) August 5, 2018
Back to school: It's time for celebrating our differences, sharing stories, learning new things -- and living it up at recess! Shop logo hoodies, denim, and more at Gap Kids! pic.twitter.com/A3J96sa5XX

— Wolfchase Galleria (@ShopWolfchase) August 6, 2018
gap, you're doing amazing sweetie keep it up. @GapKids pic.twitter.com/uFmni0qyKc

— $hadah (@shadahdaboss) August 5, 2018
@GapKids I love your new ad with the girl wearing a hijab. 💕💕💕💕💕💕

— Maria Swanson (@ZezeSwanson) August 6, 2018


https://twitter.com/shhirsi/status/1026605429584011264

https://twitter.com/YelZelal/status/1025017936640200704

In a first: Hijab wearing 20-year-old to compete in Miss England

Have something to add to the story? Share in the comments below.