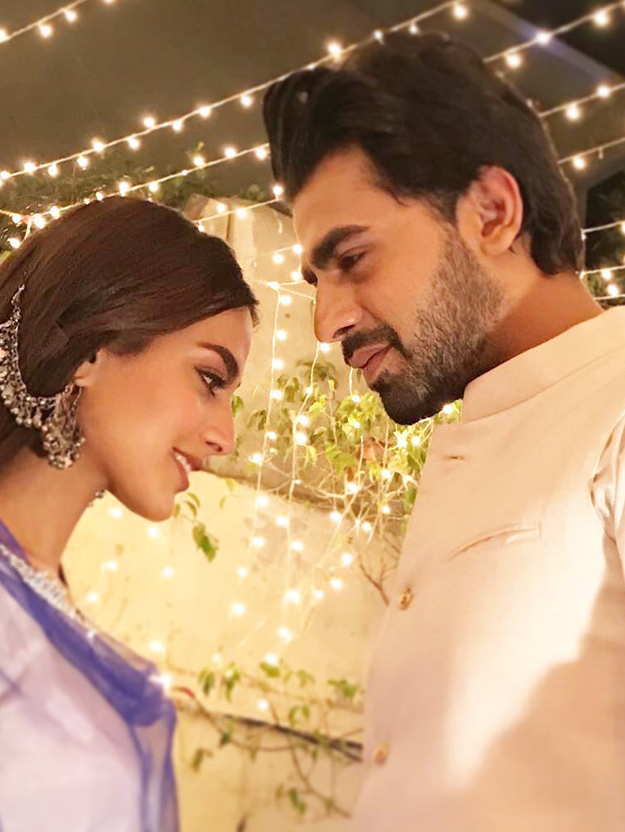 ---
Critically acclaimed Pakistani drama Suno Chanda became a huge hit during Ramazan this year. It's safe to say that the serial, which featured singer-actor Farhan Saeed as Arsal and Tabeer star Iqra Aziz as Jiya, made more than just a mark in showbiz.




Many viewers were very upset to see Suno Chanda come to a close. However, they might be in for a surprise as talks of the drama's sequel are in the works. BBC reporter Haroon Rashid revealed this news via Twitter, claiming that he had received confirmation from Suno Chanda's producer Momina Duraid.


I have it confirmed from #MominaDuraid herself... Suno Chanda Season 2 is happening!! It's in the writing stages now and @farhan_saeed & @IqraAzizz are both on board! All the regular characters will be back plus some new additions too! pic.twitter.com/tFBIfHptUV

— Haroon Rashid (@iHaroonRashid) August 3, 2018


At first, many weren't too sure about what to believe, but when Aziz responded to Rashid's tweet with a big "YES", all doubts cleared up. And unsurprisingly, fans were jumping with joy.

https://twitter.com/IqraAzizz/status/1025643728806051840

Suno Chanda has proved to be a welcome departure from recent narratives heavily built on mirroring societal evils. Instead, the show wrapped reality and culture of inter-family weddings around humour, resulting in it being applauded as a truly fresh offering.

Talking to The Express Tribune earlier, Aziz stated, "I didn't expect such a massive response because I was shooting for Tabeer and we were already into a project that was very tragic. A lot that went into shooting that."


She continued, "And then I was brought forth this lighter script for us to team up on and we just started off with it instantly after that. If anything at all, we were just very happy jumping into it because Tabeer was such an emotionally taxing project."

Pakistani dramas need to have less plot twists: Farhan Saeed

Aziz mentioned that her character made her really happy. "Jiya made me feel happy and I was really intrigued by the fact that these two people, married to each other, know each other inside and out, but still don't want to live their lives together. Then, when I found out about their Tom & Jerry dynamic and absolutely loved it!" she added.

Have something to add to the story? Share it in the comments below.
COMMENTS
Comments are moderated and generally will be posted if they are on-topic and not abusive.
For more information, please see our Comments FAQ