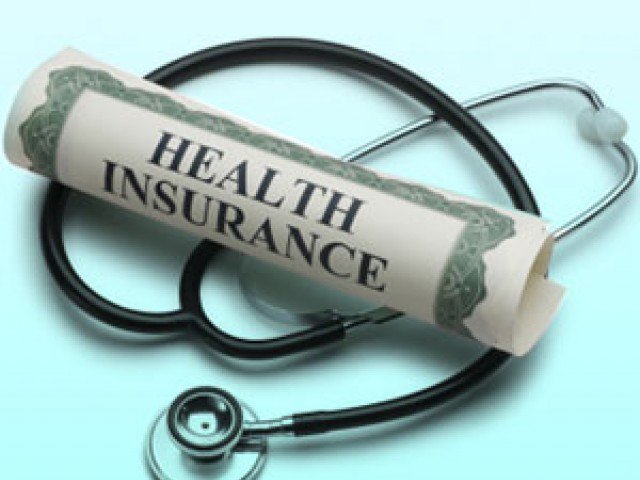 ---
PESHAWAR: Families of martyred police officers in the province will be getting a 'super' health card while a monument in memory of police martyrs will be built in the provincial capital.

This was announced by the caretaker Khyber-Pakhtunkhwa (K-P) Chief Minister Justice Dost (retired) Muhammad Khan while addressing a function to mark police martyrs' day at the Nishtar Hall late on Saturday evening.

During the event, Justice (retd) Dost blamed the death of police martyrs on the bad choices made by someone for joining someone else's war four decades ago. This, he said, had left Pakistan in ruins inflicting a loss of over $450 billion.

"K-P police has been on the forefront of the war on terror and has sacrificed around 1,600 officers and officials," the interim chief minister said, adding, "The police was not trained and equipped to fight this kind of war against a highly motivated and trained and well-supplied enemy."

He added that in the past, the police was usually equipped with the now-antiquated .303 (three-nought-three rifles) and mostly dealt with outlaws. This theatre had now evolved with the enemy now armed with suicide jackets, improvised explosive devices and remote-controlled bombs.

"I think that realistic and timely decisions on the part of our leaders are really important," Justice (retd) Dost said tellingly.

"We should not have joined this war [on terror] four decades ago but could get out of it now too," he said.

"I have been told that there is a well-armed and equipped squad of around 60 women commandos in police [to counter terrorists]," he said.

The interim chief minister further said that police martyrs hailed from all districts of the province, which means that the entire province had rendered sacrifices for the country.

"But this is also time to discover where this fault line started. It started during the Afghan war. Today our economy is in a shambles. Investors have fled the province. Infrastructure has been destroyed. There is no education and, to cut a long story short, we cannot afford this menace any longer," he argued, adding that some religious seminaries in the erstwhile Federally Administered Tribal Areas (Fata) were used as factories for terrorism despite the fact that majority of these madrassas were not providing very good education. Earlier, K-P Inspector General of Police (IGP) Muhammad Tahir Khan appreciated the police for its sacrifices and commitment.

"We have formed a committee to check the martyr packages of other provinces and to upgrade the K-P martyr package to similar levels by submitting its recommendations to the provincial government," he said, adding that when the war on terror started, the police force was not trained to cope with it and was not well equipped either.

"Several trainings were started for police capacity building to improve their efficiency while the war was still going on non-stop," he said, adding that police saved the day by means of its bravery.



Published in The Express Tribune, August 6th, 2018.