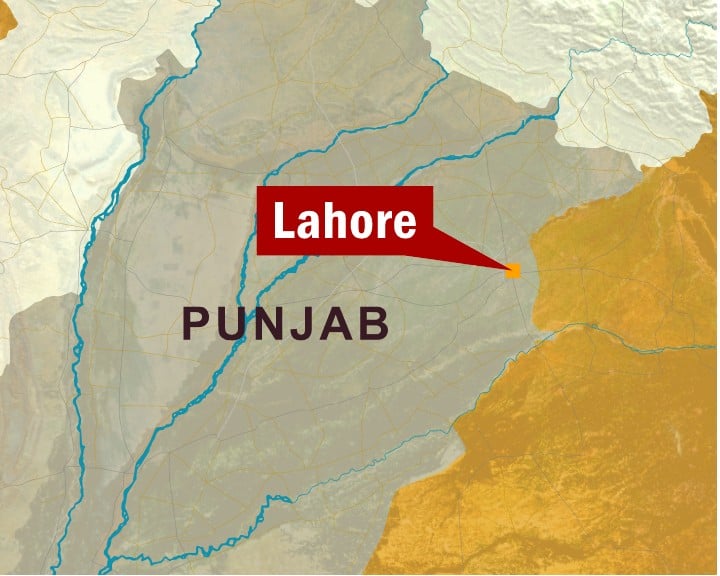 ---
LAHORE: A burqa-clad man drew suspicion and was arrested by police officials from the route taken by Punjab Chief Minister Shahbaz Sharif on Sunday.

The suspect was detained and interrogated.

The imposter confessed, "I only wore the burqa so I could easily meet my girlfriend and avoid scandalous stares of passersby".

Shahid Nadeem of Ajoka Theatre said, "It is funny the incident is so similar to events depicted in the play 'Burqavaganza'. When the intermingling and socialization of men and women is so harshly frowned upon by a society then young people are forced to invent all kinds of ways to meet".

Shahid who adapted the controversial play in Urdu stated, "It is amusing to me how real life is portrayed in the arts and how art is then imitated by the society. The burqa is used as a wider metaphor in the play. It is not a satirical account and does not put down the veil. The use of a burqa really depends on the person who chooses to wear it. It is used by terrorists, by lovers seeking privacy and by religious women guarding their modesty".

Burqa has always fascinated people and has constantly appeared as a popular subject in literature and cultural studies. Burqavaganza was an attempt to highlight the hypocrisies and double standards of men and women who use it to conceal various aspects of their conduct.

"The veil or the hijab offers an element of privacy which can be used to engage in activities otherwise considered socially unacceptable or taboo. Young men and women often wear veils when they date in public parks to avoid being seen by family members or distant relatives. Similarly thieves, robbers and pickpockets can also use it as an effective disguise", added Shahid.Burqa has become a tool in the hands of people who constantly negotiate and adapt its use.

Published in the Express Tribune, June 1st, 2010.
COMMENTS
Comments are moderated and generally will be posted if they are on-topic and not abusive.
For more information, please see our Comments FAQ