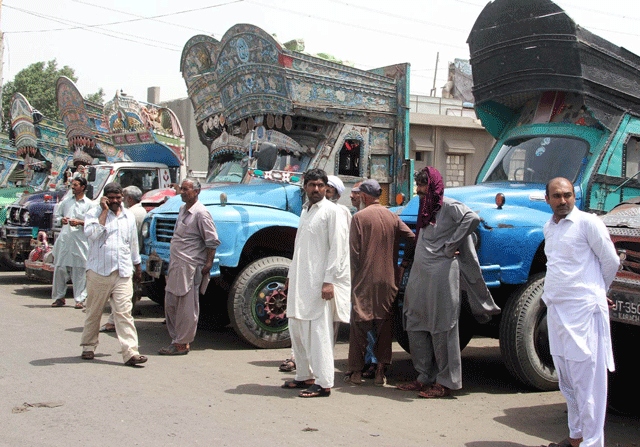 ---
ABBOTTABAD: Traffic Police Abbottabad and Regional Transport Authority (RTA) have failed to check the overcharging of intercity fares being charged by transporters especially of Suzukis plying on different city routes. A number of cases of scuffle and thrashing of passengers and drivers have also been reported in different parts of the city on a daily basis as transporters are charging higher rates as compared to the rates fixed by the traffic authorities.

Several complaints have been lodged by commuters to local traffic police officials but traffic police have taken no action and have left the passengers especially female and students at the mercy of the drivers who in most cases are charging Rs15 for a commute that is supposed to have a fixed rate Rs10, for local stops on the Abbottabad-Mandian route and Rs15 for the Abbottabad-Nawansher route where rate is fixed at Rs12 by the traffic police and Regional Transport Authority.

An elderly man, Baba Kareem was poorly treated by a Suzuki driver at Sarban Chowk just for the profit of three rupees. The driver was charging Rs15 for a ride with a fixed rate of Rs12. When a passenger asked him to show the new rate list, the passenger was not only pushed to the road but also thrashed, some passer byes stopped and intervened in the matter and rescued the passengers from the driver's harsh treatment.

Students and female passengers, along with office going employees have requested traffic authorities to put inner and intercity fairs on display on a large size panaflex at the main bus stand and city Suzuki stands. This would make it compulsory for drivers to fix the rates inside the vehicles which will save the passengers from further humiliations.

The number of traffic wardens has increased but they typically remain too busy to catch transporters in these incidences.

Published in The Express Tribune, August 5th, 2018.