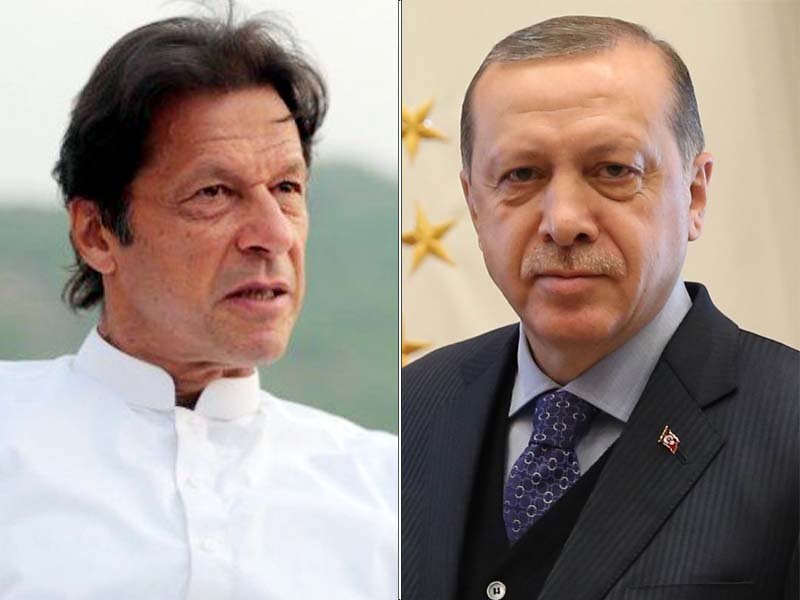 ---
Turkish President Recep Tayyip Erdogan on Tuesday congratulated Prime Minister-in-waiting Imran Khan on his election victory and heralded a new era in relations between the two countries.

According to Pakistan Tehreek-e-Insaf's media cell, during the telephonic exchange, the two leaders exchanged the hope for the beginning of a positive chapter in the bilateral relations.

Erdogan extended his "well wishes for Imran and his soon to be formed government".

On July 30, Indian Prime Minister Narendra Modi had also telephoned the PTI chairman to congratulate him on his poll win.

"India desires progressive relations with Pakistan," the Indian premier was quoted as saying.

Modi offers Imran 'new beginning' in ties with Pakistan

Meanwhile, former Punjab chief minister Shehbaz Sharif also spoke out via twitter saying that Erdogan had called him to felicitate him on emerging as the PML-N as the second largest political party in the polls

"I assured the brotherly President that I will continue to play my role to further strengthen friendship between our two countries," Shehbaz added.

"President Erdogan also inquired about Nawaz Sharif and expressed his concern on his health, plus conveyed his best wishes for the recovery of Begum Kalsoom Nawaz," the PML-N leader said.


President Erdogan also inquired about Mian Nawaz Sharif and expressed his concern on his health, plus conveyed his best wishes for the recovery of Begum Kalsoom Nawaz. https://t.co/1xnZLmY4R9

— Shehbaz Sharif (Stay at home to stay safe) (@CMShehbaz) July 31, 2018