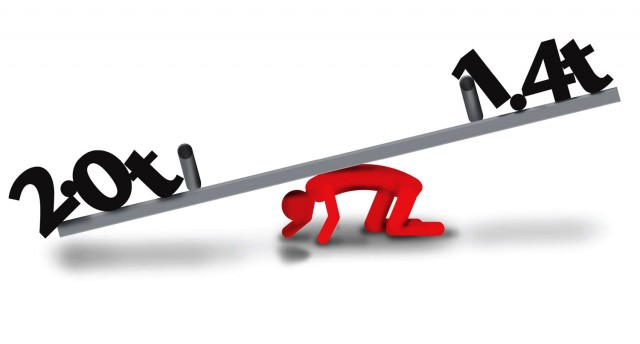 ---
ISLAMABAD: The government's expenditure exceeded its income by a record Rs626 billion during the first nine months (July-March) of the current fiscal year, forcing the state to aggressively borrow from domestic sources to finance runaway expenses.

The finance ministry's summary of Consolidated Federal and Provincial Operations, released on Monday showed that total government revenue during July-March 2009-10 stood at Rs1.4 trillion against expenditures of Rs2 trillion.

Budget deficit of Rs626 billion was equivalent to 4.2 per cent of gross domestic product (GDP) or the total size of economy. During the same period of the last fiscal year, the budget deficit was Rs405 billion or three per cent of GDP.

The worrisome aspect of the poor fiscal operations, as depicted by the statistics, is that the government borrowed Rs533.3 billion or 85 per cent of its financing needs from domestic sources to bridge the gap between income and expenditure, which left little for private sector credit.

Over 60 per cent of domestic borrowing was made from non-banking sources and the remaining from the banking sector, showed the official documents. Only 15 per cent budget financing was possible through external sources.

Market experts believe that due to the record budget deficit, the upcoming budget will particularly focus on containing the gap through aggressive revenue generation coupled with measures to control expenditure. A larger-than-targeted budget gap also indicates that the government will miss the revised annual deficit target of Rs769 billion or 5.1 per cent of GDP.

According to budgetary details, three-fourths of total revenue was generated through taxes, of which Rs979 billion was from federal revenue and Rs35.4 billion from provincial revenue. Besides, Rs68 billion was collected as petroleum levy.

Total expenditure stood at Rs2.027 trillion during the July-March period. Non-development expenditure was more than Rs8 of every Rs10. Only 0.19 per cent of total expenditure was spent on social protection, according to the budgetary details.

Health expenditure stood at 0.23 per cent of total spending. Just 0.007 per cent was spent on environment protection.

On the other hand, debt servicing ate up one-fourth of total expenditure. An amount of Rs428.5 billion was spent on retiring domestic debt while Rs45 billion went to service external debt. Defence spending stood at Rs270 billion or 13.3 per cent of total expenditure.

Overall development spending during nine months was Rs286 billion. Of that figure, Rs169 billion was spent by the federal government and Rs117 billion by provincial governments, the documents showed.

Published in the Express Tribune, June 1st, 2010.