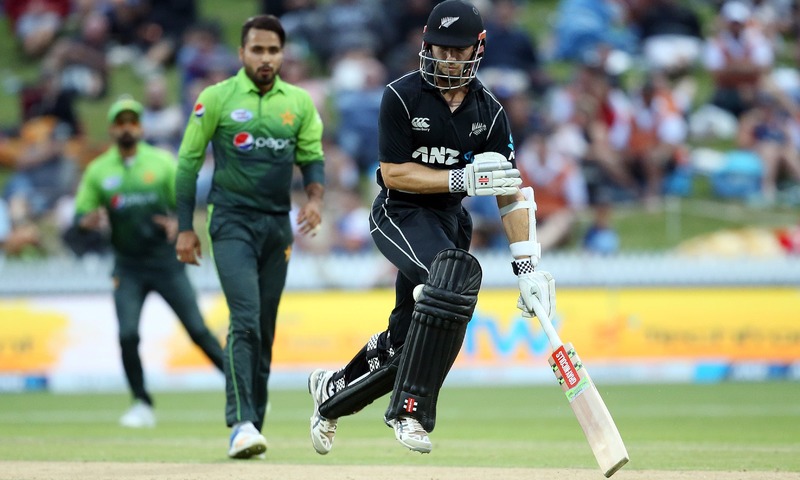 ---
Black Caps' proposed tour of Pakistan for a T20I series will not take place after refusal from New Zealand Cricket (NZC) on Tuesday.

New Zealand will play Pakistan in three Tests, three ODIs and three T20Is from October in the United Arab Emirates (UAE) where the Men in Green have been playing their home cricket since the 2009 terrorist attack on the Sri Lanka cricket team bus in Lahore.


New Zealand cricket coach Hesson quits


However, the law and order situation in the country has improved immensely in the recent past, which led to Pakistan Cricket Board (PCB) successfully hosting three-T20I series in Lahore and Karachi against International Cricket Council (ICC) World XI, Sri Lanka and West Indies in the last 10 months.

Stuart Law — coach of the West Indies team — also praised the security arrangement during his time in Pakistan in March earlier this year.


New Zealand considering first Pakistan tour since 2003


"The security has been outstanding," Law had said after the tour. "We were communicated very well about the issues or incidents that may arise here, but we haven't seen any of them. It's a bit daunting for the people outside but once you get here and see it for yourself, you feel more confident. People will still have reservations but from what I've seen here it's more than adequate to make sure that we can get cricket back in Pakistan."

Keeping recent success in mind, PCB requested the Kiwi counterparts to tour the country for the first time in 15 years for a T20I series, but after a month-long wait, NZC rejected the idea citing security reports.

"At the end of the day it came down to following the advisory and the security reports we'd obtained," NZC Chairman Greg Barclay told NEWSHUB.  "There's no doubt they (the PCB) are disappointed. I think they saw a tour by a country like New Zealand as being a great precedent for them to start to build an international programme back in Pakistan. So they're disappointed but they're good guys, we get on really well with Pakistan, and I think they're fully accepting of the decision that we've reached."

Commenting on the decision-making process, Barclay revealed that NZC has taken everything into consideration and believes that the right decision was made.

"I can't comment on the decision process that the West Indies went through, perhaps some of the timings may have been different as well, I just know that we went through a very thorough process and I'm comfortable with the decision that we got to," he explained.