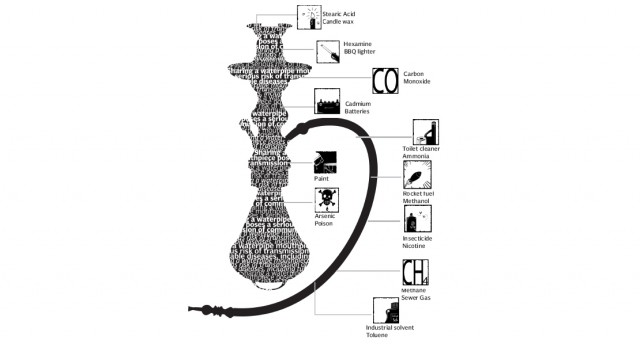 ---
KARACHI: Almost 16 per cent more girls in Karachi have started smoking in school, said the president of the Pakistan Chest Society.

Professor Nadeem Rizvi, also the head of the chest diseases department at Jinnah Postgraduate Medical Centre, was addressing a press conference at the Karachi Press Club on Monday for World No Tobacco Day. The World Health Organisation's theme for this year was "Gender and Tobacco - emphasis on marketing to women".

Women are the new target market for the tobacco industry because it needs to recruit new users to replace the nearly half of its current users who will die prematurely from tobacco-related diseases, said Rizvi.  He demanded that all forms of direct or indirect marketing of tobacco products must be banned because they are responsible for almost 100,000 deaths every year in the country.

Professor Javaid Khan, an official of the National Alliance for Tobacco Control and section head of Chest Diseases at Aga Khan University Hospital said that all doctors are morally bound to educate the public on health issues. "Research shows that even a three-minute advice session by a doctor on quitting smoking brings about significant results," he said, adding that tobacco use in the form of gutka and paan masala is on the rise, especially among children, resulting in more cases of head, neck and mouth cancers.

"Pakistan currently tops the global list on oral cancer," Khan said. Over 50 per cent of mortality from lung diseases can be prevented if smoking is avoided, he added.

Studies have also shown that health warning signs that include pictures have been proven to motivate cigarette smokers to quit, Khan said, regretting that the government has failed to introduce such signs in Pakistan due to pressure from an influential tobacco company.

According to Khan, most men in Pakistan who die from cancer suffer lung cancer and over 90 per cent of such cases are the direct result of tobacco use.

Citing another study by the Aga Khan University on shisha use, Khan said that over 50 per cent of university students in Karachi were found to consume tobacco in this form. An hour of shisha use was equivalent to smoking 100 cigarettes, he warned. The president of the Pakistan Islamic Medical Association and chest consultant from Ziauddin Medical University Professor Sohail Akhtar informed the audience that Islam also prohibits the use of tobacco, adding that there was no tobacco or its usage in the Arab world during the time of the Holy Prophet (pbuh).

The general secretary of the Pakistan Chest Society and consultant at the Ojha Institute of Chest Diseases Dr Shahina said that city governments should initiate an education campaign on tobacco and its hazards in schools and colleges.

She called for a ban on the sponsorship of sports and other entertainment events by tobacco companies and implementing a law that prohibits the sale of tobacco products within 50 metres of educational institutions.

'Yar, wo Smoking Kills  wallah packet lana'

The boys of Boat Basin know the different brands, in fact many customers ask for the 'Smoking Kills' packet for a particular brand because its imported. Irony has long marked the coverage of tobacco issues which is perhaps why this piece of trivia is not as amusing as it was meant to be.

Government health officials and healthcare professionals involved in the campaign against big tobacco may press for more awareness, but the fact of the matter is that people are well aware of the damage.Twenty-six year old Saba started smoking when she was 16. "I grew up watching my father smoke," she told The Express Tribune. "One day, he had left his cigarettes on the table and I grabbed one to try it and have been smoking ever since. It's a good way to distract myself when I'm tense. I think about quitting and I can when I want to, but I really don't want to."

Girls and boys across Karachi smoke - some quietly in the bathroom, others on the street with their mates, some of them in groups at cafes on Zamzama. Older women in fishing villages are addicted to bidis. The leaf knows no gender and it's not taboo any more. Nothing seems to work on smokers either.

Maimoona Zehra, a teacher at CAS, would have started smoking if it weren't for her asthma. "It doesn't work when you try to tell your friend not to smoke," she said. "They don't listen when you tell them to stop smoking. They will never ever agree to quit either."

Nisar, a retired armyman, recently underwent obesity surgery to reduce his risk of heart disease. He still hasn't been able to give up smoking even though he's been in and out a few times with scary angina attacks. Tabina, 26, started smoking to lose weight because it helps kill appetite. "Now it has just become a habit, more like a psychological crutch," she admitted. In 2002, the Journal of Pakistan Medical Association reported that despite awareness campaigns the prevalence of smoking was pretty much the same as discovered in older studies. This study, conducted across Karachi, found that the highest frequency of smoking was seen in college-going men (21-25 years) and in women graduates (26-30 years).

The age at which most people started smoking was between 15 to 25 years and a majority of them was introduced by friends. Although most people knew that smoking was hazardous for their health and many of them did make an attempt to quit but very few were able to get rid of this addiction. It didn't matter when they were told that Pakistan has the highest oral cancer rate in the world.

Agencies with additional reporting by Aisha Iqbal, Hira Siddiqui, Neha Ansari & Rabia Ashfaque

Published in the Express Tribune, June 1st, 2010.
COMMENTS (2)
Comments are moderated and generally will be posted if they are on-topic and not abusive.
For more information, please see our Comments FAQ