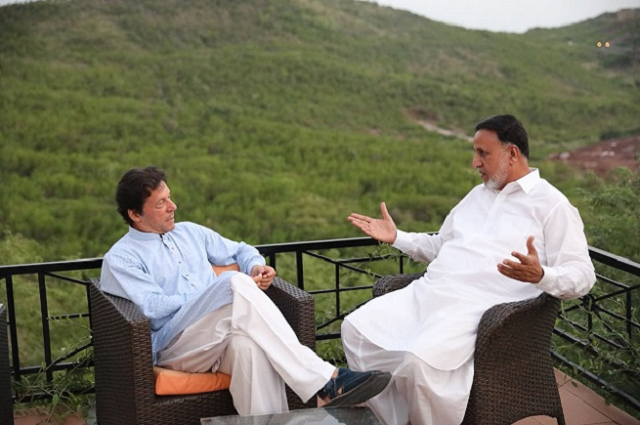 ---
In yet another blow to the opposition, Pakistan Tehreek-e-Insaf (PTI) Spokesperson Fawad Chaudhry claimed that eight successful National Assembly independent candidates are all set to join the party.

The PTI spokesperson on Saturday also stated that five independent candidates have agreed to support the party in Punjab Assembly.

The five independent candidates who have agreed to support the party in Punjab Assembly have reached Islamabad from Multan through a special aircraft along with PTI's Jahangir Tareen. The announcement of their induction is expected to be made later on Saturday.

PTI's latest additions include Syed Alamdar Qureshi from Muzaffargarh, Basharat Randhawa from Layyah, Hussain Jahanian Gurdezi from Khanewal and Masood Gillani.

PTI claims victory as unofficial results continue to pour in

"Along with the federal government, we will also form the government in Punjab," Fawad said.

Government formation

PTI Chairman Imran Khan continued to hold meetings with prominent leaders on Saturday. Former leader of opposition in Punjab Assembly Mehmoodur Rasheed also met with the party chief at his Bani Gala residence.

Prior to this, Imran also held individual meetings with party leaders Aleem Khan and Fawad Chaudhry.

Mian Mahmoodur Rasheed apprised the PTI chairman about establishing contact with independent candidates.

Both leaders also discussed possible candidates for the post of Punjab chief minister.  "Imran Khan wants a visionary and senior leader for the position," Rasheed told the media after his meeting with the party chief.

Voting and celebrating: Twin cities record low office attendance after elections

According to sources, Dr Yasmin Rashid's name is under consideration for the post of speaker Punjab Assembly. Dr Rashid is expected to meet Imran at Bani Gala later on Saturday evening.

Given the current stalemate in Punjab, the importance of independent candidates has increased significantly in determining which party forms the provincial government.

PTI won 123 provincial assembly seats in Punjab, with Pakistan Muslim League Nawaz (PML-N) narrowly ahead with 127 seats.  PML-Q won seven seats, while Pakistan Peoples Party (PPP) bagged six seats across the province.

Independent candidates secured 29 seats in the provincial assembly elections in Punjab, taking place simultaneously with the National Assembly elections on July 25.