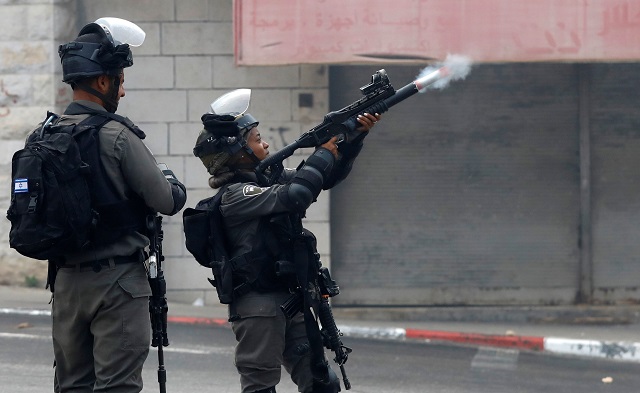 ---
JERUSALEM,: Israeli police closed the gates to Jerusalem's flashpoint Al Aqsa mosque compound on Friday, after clashes erupted with Palestinian worshippers following midday prayers.

The Waqf, the religious authority that runs the mosque, confirmed the gates were closed after clashes broke out. Israeli police did not immediately comment.




Entry into and out of the mosque, which is Islam's third holiest site, was banned, an AFP photographer said.

The cause of the clashes was not immediately clear, but videos published by the Waqf showed police firing tear gas to disperse Palestinians.

Al-Aqsa mosque to reopen after three assailants shot down by Israeli police

The site also includes the Western Wall, the most sacred site where Jews are currently allowed to pray, and the Dome of the Rock.

It is one of the most fractious issues in the Israel-Palestinian conflict.




In July 2017 tens of thousands of Palestinians prayed outside for weeks after Israel installed new metal detectors after an attack.

Palestinians say a visit to the site by right wing Israeli politician Ariel Sharon sparked the second intifada, or uprising, in 2000, though Israel disputes this.
COMMENTS
Comments are moderated and generally will be posted if they are on-topic and not abusive.
For more information, please see our Comments FAQ