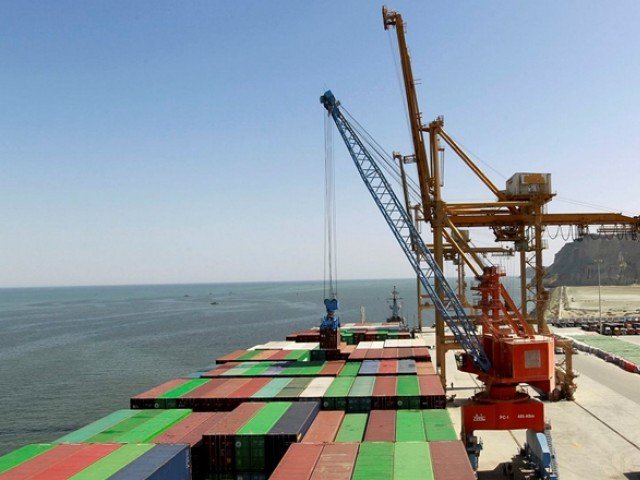 ---
ISLAMABAD: Just three projects of the China-Pakistan Economic Corridor (CPEC) - all of them on the eastern route - received 90% of total Chinese financing of $1.8 billion in the just ended fiscal year as other infrastructure and social-sector projects were far behind their completion deadlines, showed official documents.

At the beginning of previous fiscal year 2017-18, Pakistan had estimated receiving $1.6 billion in Chinese loans and grants for about one and a half dozen projects. The disbursement exceeded the target, but the number of projects that received about 90% of loans was only three, showed the statistics compiled by the Ministry of Finance and Economic Affairs.

Financial inflows into Chinese-funded projects indicate that there is hardly any meaningful progress on the western route that passes through Pakistan's hinterlands and on Gwadar schemes.

In total, seven infrastructure projects received loans of $1.8 billion and four of them were related to CPEC, which is part of a strategic Chinese Belt and Road Initiative.

The three projects that received $1.6 billion were Sukkur-Multan motorway, Thakot-Havelian motorway and Orange Line Metro project, Lahore. The fourth CPEC project that received Chinese assistance was the Cross-Border Optical Fibre that got $16.5 million in the last fiscal year.

In the past, small provinces have complained about ignoring them in CPEC development, saying priority is being given to projects that are either part of the eastern alignment or located in Punjab like the Orange Line Metro project.




Against Pakistan's estimates of $333 million, the Sukkur-Multan project, located on the eastern alignment, got $904 million or half of the total loans received in the last fiscal year.

Similarly, the Thakot-Havelian section of the eastern route received $318.2 million in loans against the official estimate of $197 million. On the other hand, Orange Line Metro project, Lahore received $359 million.

CPEC starts bearing fruit for people

The timely completion of these two mega road projects is crucial for connecting China's hinterlands with Gwadar Port. CPEC has been dubbed as the pilot project of the $1-trillion Belt and Road Initiative that will eventually connect 64 nations of Asia and Europe through networks of roads and seaports.

In the last fiscal year, China gave $4.5 billion in loans to Pakistan. These included $2.2 billion in commercial loans, $1.8 billion under CPEC and $500 million in deposit from State Administration of Foreign Exchange (SAFE).

Over the past few years, Pakistan's reliance on China has increased. After Pakistan's commitment to CPEC, China has also been providing loans for balance of payments support.

Other projects that received Chinese economic assistance were Neelum-Jhelum hydroelectric power project ($96.8 million), Chashma Nuclear Power Plants 3 and 4 ($65.5 million) and Pakistan Remote Sensing Satellite ($8.64 million).

Pakistan was hoping to receive grants for two Gwadar schemes - the Gwadar International Airport and Pakistan-China Vocational Institute Gwadar, according to budget documents. However, China did not disburse the grants.

A project designed to provide safe and clean drinking water to the Gwadar city also did not receive any Chinese assistance.

Similarly, three infrastructure projects of the western route, the Basima-Khuzdar dualisation of Yarik-Mughalkot project, Zhob bypass and land acquisition project and Eastbay Expressway Gwadar project did not get Chinese loans.

Former prime minister Shahid Khaqan Abbasi had decided to finance the Basima-Khuzdar road after delay in concessionary Chinese loans for the scheme.

The New Gwadar International Airport and Eastbay Expressway are known as small infrastructure projects. These two schemes have remained off track since 2015.

In the current fiscal year 2018-19, four infrastructure and social-sector projects were expected to receive Chinese financial assistance, said Hasan Daud Butt, Project Director of CPEC Secretariat of the Planning Commission.

China gives fresh assurance on CPEC financing

He voiced hope that progress would be made on the new Gwadar International Airport, Gwadar Master Plan, Pak-China Vocational Institute Gwadar and Eastbay Expressway. The project director said Chinese had informed that it would take about three years to approve grant for the Gwadar water scheme. Due to this reason, Pakistan has decided to finance the project itself, he added.

China has invested $248m in Gwadar Port in first phase

The last PML-N government could not perform the ground-breaking ceremony of Gwadar International Airport despite setting many deadlines. The project faces delay of at least three years.

Published in The Express Tribune, July 24th, 2018.

Like Business on Facebook, follow @TribuneBiz on Twitter to stay informed and join in the conversation.
COMMENTS (1)
Comments are moderated and generally will be posted if they are on-topic and not abusive.
For more information, please see our Comments FAQ