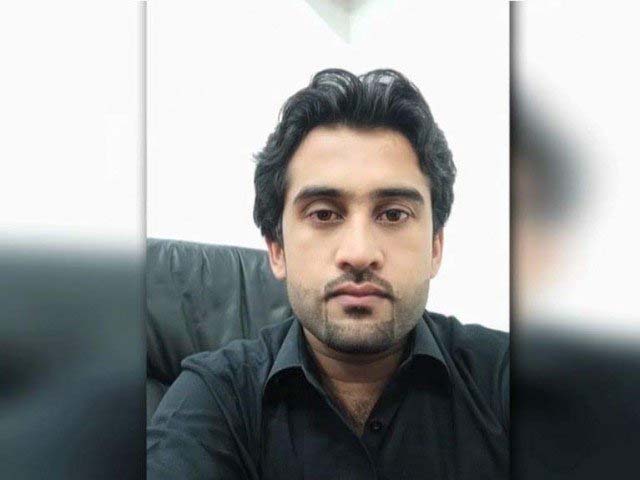 ---
PESHAWAR: The bail plea of a man, alleged to be the facilitator in the murder of a medical student earlier this year, has been rejected by a court in Peshawar on Friday.

Hearing the bail plea, a two-judge bench of the Peshawar High Court (PHC) — headed by Chief Justice Waqar Ahmad Seth, heard the arguments of Shahzaib and rejected his application.

Shahzaib is facing charges of facilitating Mujahidullah Afridi, who had allegedly shot and killed third-year medical student Asma Rani on January 27 in Kohat for apparently turning down his marriage proposal.

After committing the deed, it was Shahzaib who drove Afridi away.

Shahzaib had filed a bail application in an Anti-terrorism Court (ATC) in Kohat, but later on, the victim's family requested the PHC to have the case shifted to an ATC in Peshawar.

After the case was transferred, an ATC in Peshawar rejected the bail application.

Shahzaib, then filed an application in the PHC where the attorney for Rani's family, Abdul Fayaz, argued that since Shahzaib was a facilitator in a murder case, under the rules of the ATC, they cannot be granted bail.

He further contended that the gun used to commit the crime was owned by Shahzaib, as proved by the police investigation.

Moreover, Fayaz contended that the accused helped the prime suspect flee the country.

He informed the court that the ATC court has already rejected his bail application, therefore, he requested the court to reject this bail application.

The court after hearing the arguments has rejected the bail application.

Rani was an MBBS student at the Ayub Medical College. While on a trip to her hometown, she was killed by the primary suspect Afridi.

Afridi, son of a wealthy man and nephew of the Pakistan Tehreek-e-Insaf (PTI) district leader in Kohat, then fled to Saudi Arabia on an Umrah visa. He managed to evade arrest for over two months.

After his escape, the K-P police had approached the Federal Investigation Agency (FIA) and asked it to approach Interpol for the arrest of the accused from Saudi Arabia.

Authorities in the United Arab Emirates (UAE), where he reportedly has a business, caught up with him and extradited him to Pakistan. He is still being tried for murder in an ATC in Peshawar.

Afridi, who is already married, had apparently killed a man in Kohat just six months before he killed Rani.

District Police Officer (DPO) Kohat Abbas Majeed Marwat said the victim's family had settled the matter with Afridi hence there was no police case.

Published in The Express Tribune, July 21st, 2018.
COMMENTS
Comments are moderated and generally will be posted if they are on-topic and not abusive.
For more information, please see our Comments FAQ