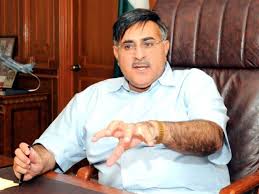 ---
QUETTA: Former Balochistan Assembly speaker Mir Aslam Bhootani on Thursday said that the world is looking longingly at Gwadar for its deep sea port and the city needs public representatives who would protect their rights.

Addressing a public rally in Sakran, the National Assembly candidate for NA-272 Lasbela/Gwadar said, "Being a son of the soil and representative of NA-272, my first priority would be to protect the rights and resources of Balochistan." He added that he has never compromised on the resources of the province.

Bhootani said, "We are not against the development projects in our province but if someone wants to install an industry in my constituency, the first right of jobs should be given to our people."

He said that he has been demanding adequate education and healthcare for the people. "The oppressors could do what they want but we would not step back from our demands," he added.

Bhootani said that the people of Lasbela and Gwadar are the strength of the Bhootani family and "our politics is based on the love of the masses." He said that his opponents are begging of support from institutions since they are afraid of defeat on July 25 because they did not deliver.

With regards to his meeting with Hassan Jamot for election alliance, he said that the people have witnessed that Hassan Jamot came to us because "we have been contesting election on our performance and the public support is enough."

He said that today's public rally is a testimony that July 25 is the day for our victory. "I had called an advisory session but the public love has turned it into a large public rally," he added.

Published in The Express Tribune, July 20th, 2018.