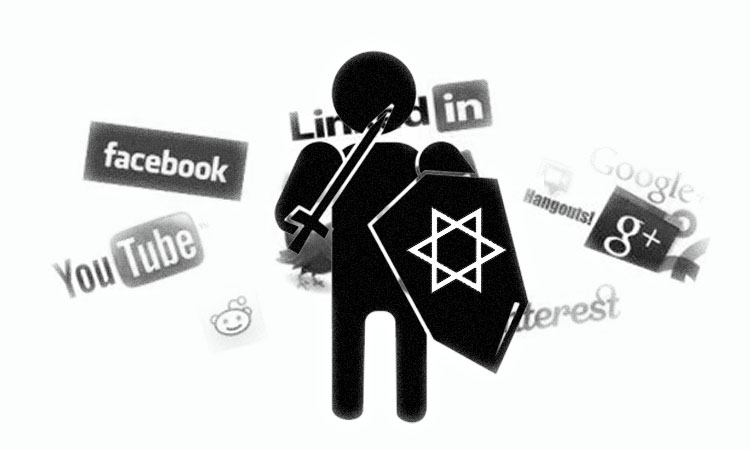 ---
ISLAMABAD: Amidst the insecurity, time, and space constraints the political parties have chosen alternative battlefield to fight for their 'cause', disseminate their message across to millions with just one click of button—social media.

It was in 2016 when a senior journalist tweeted that winner of next elections will be a party having the largest social media cell.

The general elections are now less than a week and social media is already overtaking the conventional media in every possible manner.

Mainstream political parties have set up their social media cells and large numbers of young workers are running their pages, overseen by senior party members.

Two popular social media platforms—Twitter and Facebook are supposed to be the actual ground for the discourse and projection. Pakistan Tehreek-e-Insaf is using Instagram and Snapchat dedicatedly, unlike others.

Social media companies defend filtering practices before Congress

Memes, posters, short videos, campaign updates and announcements are some of the basic tools parties and independent candidates use to raise their voice in cyberspace. During the 2013 polls, interest in using social media was sluggish as compared to the current one.

According to the Pakistan Telecommunication Authority (PTA), over 40 million people in the country use social media. With this staggering figure, it has been observed that politicians are using it for promotion, propagation and counter-propaganda.

Still, there are many pages and accounts that are being run on an individual basis. The identities of some operators are known but many remain unknown.

PTI, one of the most active in this trend, has set up a dedicated central media department where "narrative making and narrative management" takes place.

PTI's social media cell in-charge Dr Arsalan Khalid told The Express Tribune that there are over 250 permanent members in the team while in total the number is far higher if one counts volunteers as well.

Khalid said they operate around 108 Facebook pages and over 70 Twitter handles including central, provincial, regional and district level social media forums.

"But our party is also using Snapchat and Instagram unlike others [political parties]," he said. Talking about the strategy he said that's planned every hour given the changing scenarios and trends on social media including propagation of their stance and countering "fake or biased posts".

Pakistan Peoples Party (PPP) chairman's media consultant Omar Quraishi described the party's social media set up similarly to PTI's, but noted that PPP mostly relies on volunteers.

Pakistan Muslim League-Nawaz (PML-N), which is one of the leading and rival political party in the run-up to the polls, has also made an organised social media team and is often seen giving PTI a run for its money in cyberspace.

PTI is running its social media campaign based on all lies, says PML-N leader Mushahid Hussain Syed.

We have executed well over the years and continue to be, moreover, people know our performance in last four years but PTI has nothing but a bag of deception, he added.

Propaganda

Among the serious challenges the parties face are bots, fake news, trolls and fake accounts omnipresent on social media.

Bots are accounts that automatically generate activities as 'like' or 'follow' certain accounts, getting their messages across even by sponsoring these pages and accounts.

Fake news and accounts are a real headache. Recently a junkyard was posted from a political party's account to show the poor performance of a rival party, but the messages on a truck passing by were in Hindi.

Interviews, tweets, surveys and reports of political leaders or rival parties are cherry-picked and shared in a way to show others downright negatively.

Trolls are another serious concern where actual people work on payment or volunteer to influence debates online, promote or create certain trends or hashtags and engage others in it.

It could also include personal attacks, harassing certain account holders for their views. Trolls use fake accounts as well, but it can shatter the reputation of the target.

The PTI social media cell representative blamed N-league for running fake accounts and then making top leadership share or retweet and then after a certain period of time stepping aside to distance themselves.

"We are working on it and we will release a comprehensive research about this fake news trend," Dr Khalid said.

Likewise,  it is also a nasty problem for PPP, and Quraishi says "One of the main problems in today's digital age is the preponderance of fake news and how quickly it can spread."

He further adds that one has to be constantly on guard against it because once disseminated, the damage is difficult to undo.

ISPR cautions against fake threat alerts on social media

Code of conduct

The Election Commission of Pakistan (ECP) issued guidelines in general for the media but nothing specifically for social media.

In a poll conducted by cyber rights organisation Media Matters for Democracy, 81 per cent of respondents had said that they would want the ECP to devise a Code of Conduct for political campaigns on social media platforms.

However, the Elections Act, 2017 does allow the commission to constitute a monitoring team to scrutinise political ads online or monitor any violations of the act or rules.

Though ECP has turned down an offer from Facebook to set-up its website ahead of elections, the social media giant has already vowed to ensure transparency by ensuring that advertisers confirm their identity, set up a political ads archive, and invest in artificial intelligence to stop bad actors from misusing the platform.

Twitter recently deleted fake accounts from its medium and as a result, mainstream political and other leaders lost thousands of fake followers.
COMMENTS
Comments are moderated and generally will be posted if they are on-topic and not abusive.
For more information, please see our Comments FAQ