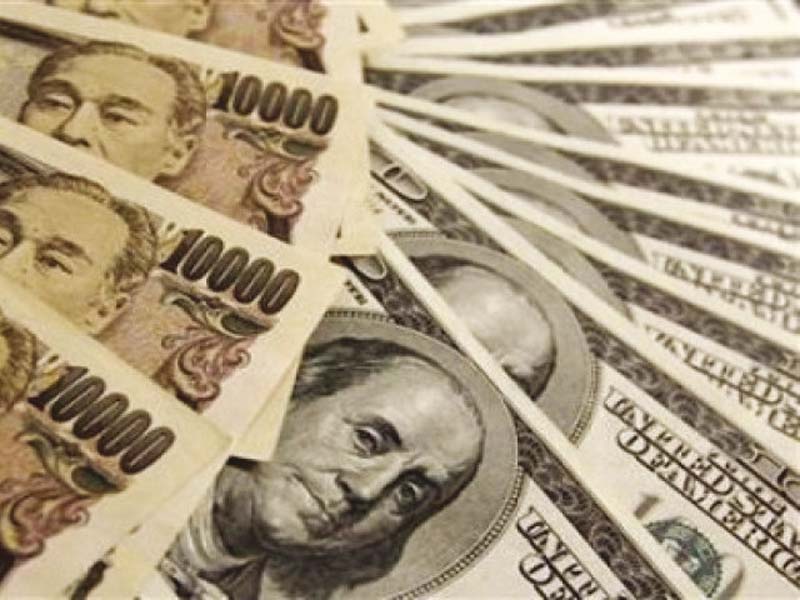 ---
ISLAMABAD: Pakistan's borrowing from foreign sources hit a record high at $11.4 billion in fiscal year 2017-18, which broke a one-year-old record, as reliance on external creditors grew due to mounting debt and a steep decline in foreign exchange reserves.

The loans of $11.4 billion, acquired from July 2017 to June 2018, included $500 million in cash injection by China's State Administration of Foreign Exchange (SAFE), said officials in the Ministry of Finance and Economic Affairs.

The $500-million cash boost came in June to stop the reserves from slipping below $9 billion.

China lends $1 billion to Pakistan

However, the data that authorities are expected to publish next week may not cover the $500-million cash injection, which will bring down foreign borrowing to $10.84 billion in the just ended fiscal year.

In the preceding fiscal year 2016-17, Pakistan had obtained $10.1 billion in foreign loans. Loans worth $11.4 billion are the highest external borrowing in any fiscal year since the creation of Pakistan.

About 39.4% or $4.5 billion of total external borrowing came from China - Islamabad's new financial lifeline. This included $2.2 billion in commercial loans, $1.8 billion under the China-Pakistan Economic Corridor (CPEC) and $500 million in SAFE deposit. In 2016-17, China had given $3.9 billion to Pakistan.

The caretaker government's decision to let the rupee depreciate by about 11.4% against the US dollar since June would adversely impact the country's ability to repay its debt. This is the second time in Pakistan's history that any government has taken over $10 billion in foreign loans in a year. About half of these were used to repay previous loans.

The loans of $11.4 billion were 48% or $3.7 billion higher than the government's own estimate placed before parliament in June 2017.

The last government's dependence on short-term foreign commercial borrowing continued for yet another year.

Against the budgetary estimate of $1.55 billion, the Pakistan Muslim League-Nawaz (PML-N) government took a whopping $3.7 billion in foreign commercial loans. These were slightly lower than the preceding year's $4.3 billion.

Of this, $2.2 billion came from Chinese financial institutions including $1 billion from China Development Bank, $1 billion from Industrial and Commercial Bank of China and $200 million from the Bank of China. The government also obtained $200 million from Noor Bank of the UAE, $770 million from a consortium of Credit Suisse, $200 million from Standard Chartered Bank, London and $79 million from Dubai Bank.

After the PML-N government came to power in June 2013, the country's reliance on unconventional sources of borrowing grew rapidly. By including the $2.5 billion raised through a sovereign bond float, the total unconventional borrowing in the last fiscal year was $6.7 billion, equalling 58.8% of total external loans.

Historically, bilateral and multilateral modes of foreign financing had been the preferred options for successive governments. However, during the last fiscal year, bilateral loans stood at only $1.9 billion - that too came after China gave $1.78 billion.

Pakistan's foreign borrowing surges to $10b in 11 months

Over the past four years, bilateral assistance from all other countries has almost dried up. Japan that once used to be an important creditor of Pakistan gave only $65.8 million in the last fiscal year.

The bilateral economic assistance stood at only 16.8% of the total borrowing.

Similarly, loans from multilateral lenders were recorded at just $2.7 billion or less than one-fourth of total assistance. Over 31% of the multilateral assistance came from the Asian Development Bank (ADB) that gave $854 million in fresh loans, which was lower than the $1.1-billion target.

World Bank lending stood at $768 million and the Islamic Development Bank (IDB) disbursed $1.04 billion, which was equal to 66% of the annual estimate.

Loans from China, the IDB, foreign commercial banks and issuance of sovereign bonds accounted for 70.6% of total loans, indicating growing dependence on these four sources of financing.

One of the main reasons behind the growing reliance on foreign lenders was the inability of previous government to enhance exports that remained at $23 billion in FY18.

Foreign direct investment remained almost flat at $2.7 billion in the last fiscal year, but it was significantly below the government's estimate.

In the year, the current account deficit widened to $18 billion or 5.8% of gross domestic product, which was double than the official target.

To bridge the gap, the last government resorted to reckless borrowing as it wanted to minimise implications for the foreign currency reserves. Still, the central bank-held foreign exchange reserves fell 41% or $6.7 billion to $9.5 billion by June 30.

For the new fiscal year, the International Monetary Fund has said that Pakistan's gross external financing requirements will be a minimum $27 billion. This includes over $8.5 billion in foreign loan repayments.

At the start of the last fiscal year, former finance minister Dr Hafiz Pasha had predicted that Pakistan's foreign currency reserves could slip below $10 billion by June 2018. 

Published in The Express Tribune, July 20th, 2018.

Like Business on Facebook, follow @TribuneBiz on Twitter to stay informed and join in the conversation.