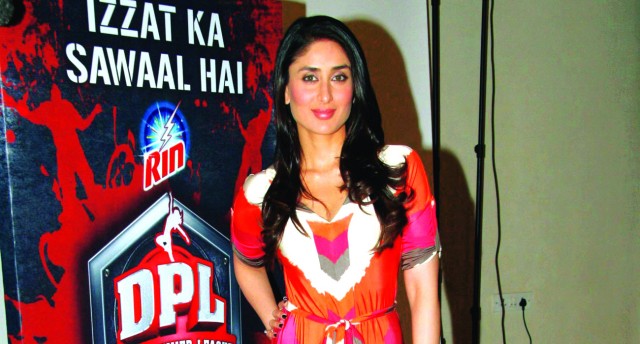 ---
MUMBAI: Director Madhur Bhandarkar has prepared a three-hour documentary on Hollywood stars Eva Gardner, Elizabeth Taylor, Marilyn Monroe and Vivien Leigh whom he will use as reference points for Kareena Kapoor's character in his upcoming film Heroine. Bhandarkar, however, could not get enough visual material on  classical Indian screen beauties for the documentary.

"When I set out to put together a documentary chronicling the lives of screen legends, I was simultaneously enhancing my own knowledge of them to make Kareena's character of Mahi Khanna more rounded, complete and contemporary," Bhandarkar said.

Bhandarkar has just returned from a trip to Singapore where he discovered a lot of invaluable footage of Hollywood greats.

"For example, take Vivien Leigh. Her stormy relationship with Sir Laurence Olivier is so eventful, dramatic, passionate and romantic. Unfortunately there is no valid and substantial footage on Madhubala or Meena Kumari revealing their relationship with Kishore Kumar and Kamal Amrohi respectively," he said.

Bhandarkar was appalled to note the lack of visual or even written records of Indian screen legends.

"When a director wants to make a film about an Indian actor or about our movie industry where does he look for references? On the other hand there is no dearth of material written and filmed on Hollywood's icons." But the filmmaker is keen that Kapoor refers to Indian actors  too.

"I do want Kareena to refer back to our great actors like Madhubala, Nargis and Nutan. But I can only brief her verbally on our screen legends. It's really sad."

Kapoor, who is shooting with Shah Rukh Khan for Ra.One, will be able to watch Bhandarkar's documentary only when she is free in September or October.

"She is shooting for Ra.One and Golmaal 3. Once she is done she will watch the documentary repeatedly. I have chosen footage that represents Eva Gardner, Liz Taylor and others. Her character Mahi Khanna is an actor of today, not of yesteryear," the director said.

The shooting of Heroine has been pushed to December, so that Kapoor will have time to study the documentary.

The director has ruled out rehearsals and workshops to prepare Kapoor for the big challenge. The only director who managed to get Kapoor on the rehearsal route was Sudhir Mishra for her role in Chameli. IANS

Published in the Express Tribune, June, 1st, 2010.
COMMENTS
Comments are moderated and generally will be posted if they are on-topic and not abusive.
For more information, please see our Comments FAQ