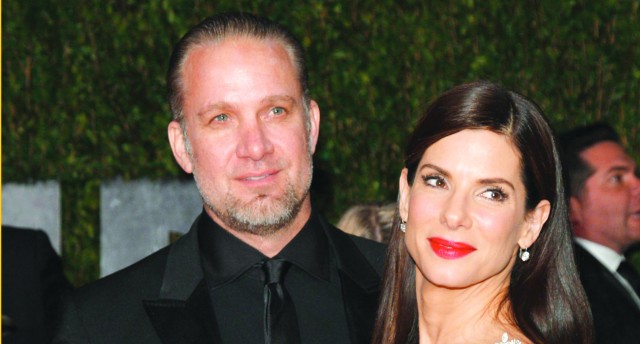 ---
KARACHI: Sometimes it's easy to forget that behind the glitz and glamour celebrities are human too and they too face their own share of problems.

Lights, camera, action. We see them looking perfect, not a hair out of place, flawless skin and perfect bodies. They walk the red carpet, waving and smiling, and one would think that they're always smiling and their lives are perfect as well. But this is not true and celebrities too face ups and downs, and their downs are known to everyone.

Gary Coleman

The recent death of child-star Gary Coleman struck a chord because before this a lot of people did not know Coleman had lived a very difficult life. Before he was even two years old, Coleman was diagnosed with a number of problems resulting from a knotted up ureter tube which had essentially killed his kidneys. When he was only five years old, Coleman underwent kidney-transplant surgery and was put on steroids to guard against organ rejection. The treatment stunted his growth for life but allowed him to play much younger characters. But Coleman's problems did not end there and in 1990 he sued his parents and ex-manager for allegedly cheating him of the fortune he made on "Different Strokes" and was awarded $1.3 million. Six years later Coleman filed for bankruptcy. The actor suffered a brain hemorrhage in his home on Wednesday and passed away two days later. He was 42.

Brittany Murphy and Simon Monjack

Nearly five months after the shocking death of Clueless star Brittany Murphy, the actor's screenwriter husband, Simon Monjack, was found dead.

Murphy was 32 when she passed away and Monjack was 39. Monjack was discovered by Murphy's mother, Sharon Murphy, who called 911, she was also the one to make the emergency call the day her daughter died.

Murphy's death was ruled to be caused by pneumonia complicated by an iron deficiency, anemia and multiple drug intoxication and Monjack was said to have never recovered from his wife's sudden death.

Murphy's friend Eric Ziegenbein said that "People always say it's a tragedy when someone dies, but in this case it's more of a blessing. Simon wanted to die … Sometimes death is a blessing for people who are suffering, and they were both suffering."

Cheryl Cole and Ashley Cole

In early 2008 musician Cheryl Cole kicked her husband, football star Ashley Cole, out of their home after finding out that he cheated on her. The two were planning to start a family and friends said that the singer was devastated and felt betrayed by her husband.

Later on, Cheryl was said to have forgiven her husband but Ashley's flings did not stop there and he has been accused of having affairs with at least five women.

Now just before the start of the Fifa World Cup, Cheryl Cole's PR company has announced she is filing a 'quickie divorce' and said that the singer is demanding no money from Ashley.

Sandra Bullock and Jesse James

10 days after her triumphant Oscar win, Sandra Bullock was hit with the news that her husband since 2005, Jesse James, cheated on her. Since then several women have claimed that they had affairs with James and Bullock moved out of the Los Angeles home she shared with James. In January Bullock adopted a baby, Louis Bardo Bullock, and in April the star told People magazine that she has filed for divorce from James.

Published in the Express Tribune, June, 1st, 2010.