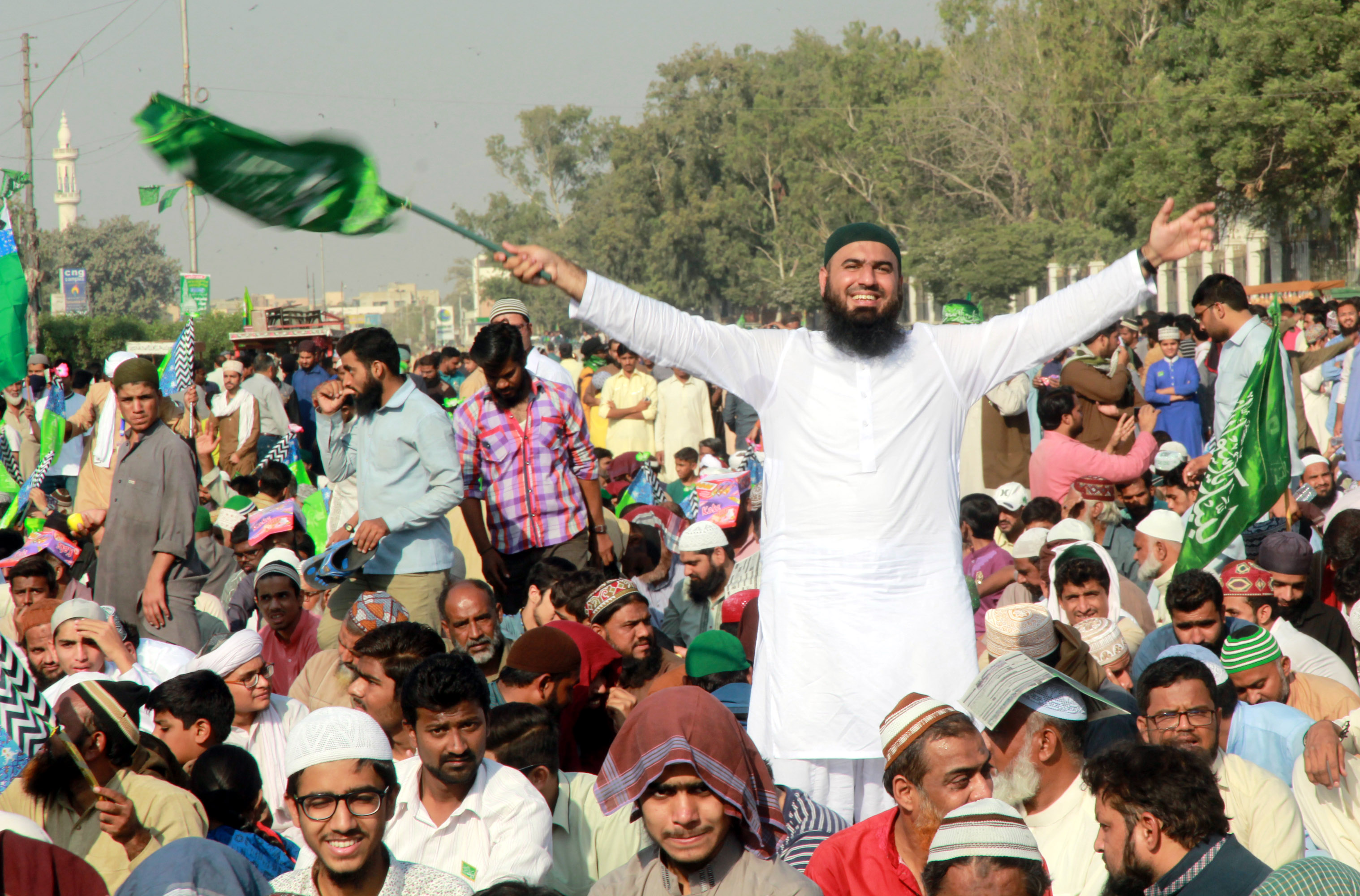 ---
KARACHI: A disturbing variation noted in the manifestos of right-wing parties shows a clear deviation in the written word when compared to comments and statements passed in respect to women rights. Simply put, the misogyny on display is in stark contrast to their claims of improving the rights of women.

The Express Tribune lists five times right-wing parties and leaders perpetuated misogyny.

February 29, 2016

Jamiat Ulema-e-Islam-F (JUI-F) Chief Maulana Fazalur Rehman, who is contesting from three National Assembly seats, showed his contempt for Punjab Protection of Women against Violence Bill which aimed to provide protection and legal recourse to victims of domestic violence.

The JUI-F chief mocked the Punjab government and said that they did not need to present such a lengthy bill in the assembly and should have rather acted on his 'two word' suggestion calling the "husband as wife and wife as husband".

According to Rehman, the bill was also against human values and would have a negative impact on society since domestic matters would be dragged to the police station. "It will cause divisions within families and the rate of divorce will increase," he warned.

January 5, 2017

Pakistan Sunni Tehreek allegedly vandalised the outer wall of Karachi Press Club that paid tribute to female activists including like Parween Rahman, Yasmeen Lari, Sabeen Mahmud, Fatima Surraya Bajia, and Zubeida Mustafa.

March 16, 2017

Jamaat-e-Islami (JI) on March 16, 2017, held a 'women empowerment' conference which ironically was devoid of any female presence.

https://twitter.com/anthonypermal/status/842241436376567808?ref_src=twsrc%5Etfw%7Ctwcamp%5Etweetembed%7Ctwterm%5E842241436376567808&ref_url=https%3A%2F%2Fwww.pakistantoday.com.pk%2F2017%2F03%2F16%2Fji-holds-male-heavy-womens-empowerment-conference-and-twitter-loses-it%2F

April, 2017

The JUI-F chief in an interview with local journalist Saleem Safi, when asked why there were no women at his rallies, said the men were enough to represent their women. He further went on to say he would not allow his rallies to turn into D chowk: taking a jab at Pakistan Tehreek-e-Insaf's female supporters.

April 1, 2018

Chief of Tehreek-e-Labbaik Pakistan (TLP) Maulana Khadim Hussain Rizvi referred to Nobel Laureate Malala Yousfzai in derogatory terms and stated, "Muslim daughters are not like this" as she meets "ghair mehram" men.

In the same speech, he also took a jab at girls playing Kabaddi and claimed, very wrongly, that women aren't even allowed to run between Safa and Marwa, which is an obligatory ritual to complete Hajj or Umrah.
COMMENTS (1)
Comments are moderated and generally will be posted if they are on-topic and not abusive.
For more information, please see our Comments FAQ