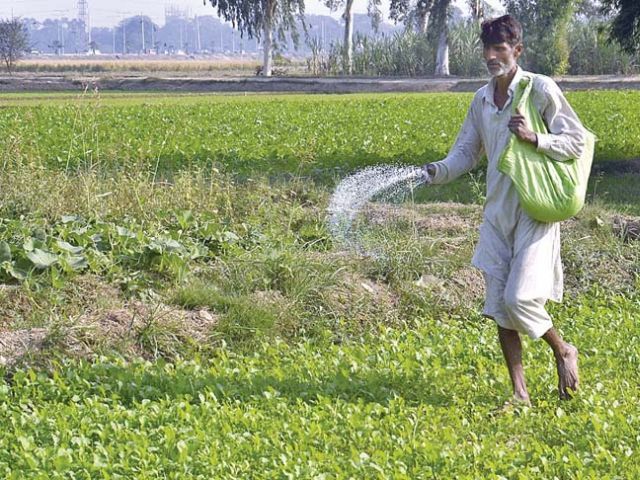 ---
KARACHI: Fertiliser manufacturers have increased urea prices for the second time in July due to reduction in cash subsidy and higher demand.

Earlier this month, the government removed the cash subsidy of Rs100, but eased the impact by reducing the general sales tax (GST) to 2% from 5%, which roughly translated to a saving of Rs40. Producers passed on the remaining impact of Rs60 per bag to the consumers.

"Fauji Fertilizer Company (FFC) has increased price of its brand Sona urea by Rs50 per bag. Generally other producers follow FFC in adjusting their prices," Elixir Securities' research analyst Sharoon Ahmed told The Express Tribune.

He added that this time, the price of urea has been increased in search of higher profitability, as there has been a demand-and-supply gap with several players operating at minimum levels due to low availability of gas.

Urea, DAP: Fertiliser sales surge as dealers build up inventory

Another research analyst, Saqib Hussain of Sherman Securities, reiterated that the industry was facing a shortfall in production and the demand has been rising.

Following the second increase in prices, the domestic price now stands at Rs1,650-1,670 per bag.

According to Hussain, the price at the retail level has increased by Rs250 per bag during calendar year 2018. Meanwhile, the retention price of urea manufacturers increased by Rs270-280 per bag after being at a discounted rate.

If urea is imported, which is highly likely, the price of imported urea would stand at Rs2,100-2,200, he added.

Punjab launches 'direct subsidy on fertilisers' programme

"Considering the fact that local urea prices are 22% lower than international rates, local manufacturers have enough room to pass on the cost," he said.

Published in The Express Tribune, July 18th, 2018.