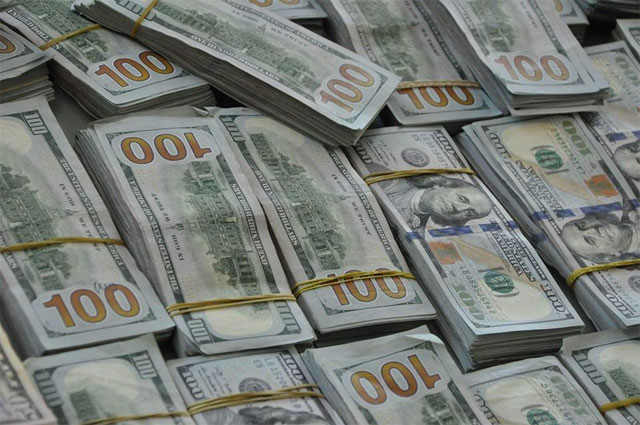 ---
ISLAMABAD: Wealthy people who have stashed billions of dollars in foreign banks have placed new conditions for  bringing money back, a move that may frustrate the government as it makes efforts to cushion foreign exchange reserves with the help of the offshore tax amnesty scheme.

Fetching a significant portion of the hidden foreign liquid assets through dollar-denominated bonds was an important component of the ongoing tax amnesty scheme. However, prospective investors of dollar-denominated amnesty bonds have now sought permission from the government to trade bonds at the Pakistan Stock Exchange (PSX), said officials in the State Bank of Pakistan (SBP).

They wanted that the government allow them to pledge these bonds with banks as collateral to take loans, the officials said.

FBR set to identify new taxpayers

The demands appear unrealistic, as this would allow prospective investors to again remit their money abroad by encashing these bonds at the PSX in addition to taking undue benefits, the SBP officials added.  These wealthy people have about $10 billion in cash, which they have not declared with Pakistani authorities, the officials said.

A chartered accountancy firm has estimated that Pakistanis have parked over $150 billion in assets abroad. This includes $60 billion in liquid assets including investment in foreign and Pakistani listed companies. There was roughly $10 billion in cash that can be invested in bonds. Response from SBP spokesman Abid Qamar and the Ministry of Finance were awaited till the filing of the story.

The officials said that these issues were taken up with caretaker Finance Minister Dr Shamshad Akhtar during her visit to Karachi. She held meetings with stakeholders involved in the offshore tax amnesty scheme.

But an official of the SBP told The Express Tribune that the central bank was against the proposal.

The finance ministry has stated that so far the declared value of foreign assets is around Rs577 billion ($4.8 billion) and $297 million have been collected in taxes on foreign assets. But Pakistani citizens have so far repatriated only $40 million, suggesting that no major investment has been made yet in bonds.

At the time of launching the scheme, the PML-N government had hoped that Pakistani citizens would invest in bonds in a big way, which would also help raise the low level of official foreign currency reserves.

The SBP's reserves have decreased to $9.48 billion.

The scheme has been initially offered for about two months but legal and procedural delays wasted significant time, forcing the authorities to extend it till July 31.

The Foreign Assets Declaration and Repatriation Act of 2018 allow the federal government to issue bonds in case of declaration of assets, which are repatriated to Pakistan. The liquid assets repatriated and invested in bonds attract only 2% tax rate - as against 5% for those assets that are declared but not repatriated.

Bondholders will be paid 3% annual profit in equivalent Pak rupee at weighted average customer PKR-US Dollar Exchange Rate in biannual instalments, according to the rules approved by the federal cabinet. No encashment is allowed before the lapse of the first year of investment. However, after one year the bond will be encashable at par in equivalent PKR at weighted average customer PKR-US Dollar exchange rate.

Tax amnesty: Hidden assets valued at Rs1.8tr declared

On maturity payment date or premature encashment date, principal will be paid in equivalent of Pak rupee at the prevailing exchange rate, which protects the investors against the exchange rate loss.

A spokesman of the Securities and Exchange Commission of Pakistan (SECP) said that no such proposal of allowing the bonds to be traded at the PSX was discussed with the equity market regulator by the Finance Ministry or the brokers. .

SECP's permission is mandatory for listing the bonds at the PSX.

Influential people are also pressurising the caretaker federal government to allow them to declare their hidden foreign investments in shares for only 2% tax as against the applicable rate of 5%. About half a dozen wealthy people have huge investments in foreign securities and in listed companies in Pakistan through offshore banks and entities.

The SBP has not yet taken a decision on this issue. But chances are that it will not accept this demand. The SBP spokesman has not responded to a question that was sent to him four days ago.

Published in The Express Tribune, July 13th, 2018.

Like Business on Facebook, follow @TribuneBiz on Twitter to stay informed and join in the conversation.


COMMENTS
Comments are moderated and generally will be posted if they are on-topic and not abusive.
For more information, please see our Comments FAQ