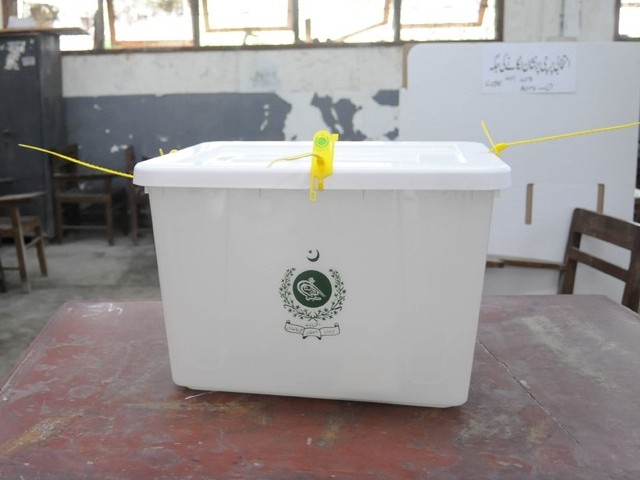 ---
KARACHI: Several cases of maladministration and negligence on part of the Election Commission of Pakistan (ECP) and government departments have surfaced in the appointment of government officers for election duties. The mismanagement includes appointing officers who will retire before the polls and assigning some as presiding officers on multiple polling stations.

The lists of election officers provided by the ECP to the returning officers (RO) contain names of many officers who have either retired or will retire just before July 25, the date for the elections.

The ECP had issued directives to the provincial election commissions, instructing them that no government employee who would be retiring around the time of the elections would be deployed for election duties. However, the ECP instructions were not adhered to.

Some departments, including the education department, reportedly forwarded to the ECP the same list of employees who performed election duties during the 2013 general elections. The commission also did not bother to cross-check the list and finalised it, after which names of many government employees who retired after 2013 have been included in the list of election officers.

SED halts transfers of teachers as part of election preperation

According to the law, no non-government employee can perform duties in the elections.  Legal experts have also been calling it a blunder that can be challenged in court which can ultimately hamper the election process.

School teachers, Siraj Begum, Ayesha Begum and Ali Brohi, are among many others who have retired but the ECP has included their names in the lists of officers to perform election duties. Similarly, many employees who will be retiring before July 25 have also submitted applications for the removal of their names from the lists of election officers.

Duties at multiple polling stations

It has also been reported that many government employees have simultaneously been appointed as presiding officers on more than one polling stations..

The ECP issued the list of government employees who have been assigned election duties and directed them to report to the returning officers (ROs) of their respective constituencies. However, many government employees informed the ROs that they had been assigned duties on multiple polling stations at the same time.

A schoolteacher, Muhammad Akram, who has been assigned duty for the elections, told the RO of NA-249 that he had been appointed as the presiding officer on polling stations 80, 83, 89 and 94. A woman government employee, Malika, said that she had been directed to serve duty on polling stations 49 and 60.

KU to provide teachers for election duties

Ghost polling stations

It has also emerged that ECP officials approved several polling stations without visiting the sites where the polling stations were supposed to be.

As a result, some 'ghost' polling stations have been found which do not exist in reality but only on paper. An RO of District West informed Daily Express that when he visited the sites of some private schools which had been designated as polling stations in the 2013 elections, he found out that the schools did not exist now and either their buildings had been demolished or they were converted into residential units.

Similarly many government schools, which were functional in 2013, have been abandoned today and are in a neglected state. They have also been designated as polling stations.

Seeking exemptions

The ROs of four districts of Karachi whose offices have been established at City Courts have been facing serious troubles, rendering them unable to perform their duties effectively.

ECP to use mobile app to transmit poll results

Dozens of government employees have submitted applications, stating that they will not be available to perform election duties in July as they were going to perform Hajj. Their applications are being approved by the ROs.

Many women government employees have submitted applications asking exemption from performing election duties. They include employees of Qatar Hospital, Valeka Hospital, FBR Inland Revenue and other departments. One lady government employee said she could not perform duties in elections as she had to look after her ailing mother. Another women claimed exemption from duties on account of being a liver patient.