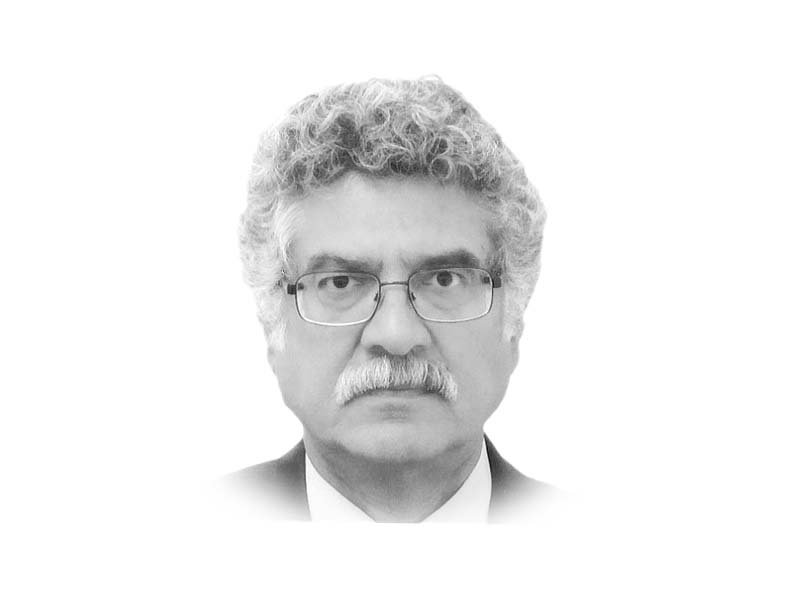 ---
Over the past decade there has been a steady increase in discrimination based on race, religion and ethnicity manifested in the treatment of non-whites, immigrants and especially Muslims in large parts of the world. This has been variously described as ultra-nationalism, populism and xenophobia, generated by depressed economic conditions, fear of 'Islamist Terrorism' and effects of globalisation. This phenomenon is becoming increasingly rampant in the US under President Trump, in Europe where Hungary, Poland, Austria and Italy are ruled by parties openly hostile to Muslims and immigrants or in Germany, France and Britain, whose governments are threatened by ultra-nationalist and xenophobic forces. In the Middle East and South Asia as well, countries like Israel and India are ruled by extremist, anti-Muslim ultra-nationalist leaders. Writing in the Financial Times recently, Edward Luce compared these developments to "echoes" of the 1930s. Recalling the 1930s, when Hitler and Mussolini came to power, amounts to acknowledging that fascism is back, because ethnic and racial discrimination, ultra-nationalism, populism and xenophobia are the hallmarks of fascism. But the international community is yet to recognise this fact.

Trump's forcible separation and internment of migrant Mexican children from their parents, who allegedly "infest" the US, is just a small step away from concentration camps. Though public outcry has forced Trump to defer this action, his orders to the Pentagon to prepare internment camps for up to 20,000 children is still being implemented, signalling that this decision has not been shelved. Discrimination against Muslims in America is also being officially sanctioned as demonstrated by the recent Supreme Court decision upholding Trump's travel ban on several Muslim countries, reversing rejection of the ban by several lower courts and laying the basis for its extension to other Muslim nations. That Trump has surrounded himself with officials like Attorney General Jeff Sessions and Secretary of State Pompeo among others who viscerally hate Muslims, is also no secret. What is surprising, however, is that the entire Republican Party has fully supported Trump's policies and is gaining public support against the Democrats to boot, which clearly reflects the increasingly bigoted American mindset. They have accepted Trump's canard that migrants and refugees are "rapists and criminals" and Muslims "bring terror and extremism", threatening the West's "white Judeo-Christian" preserve. The facts actually belie such allegations as these migrant and Muslim communities are mostly peaceful and law abiding. But Trump dismisses these realities due to the "lying media" just as Hitler had demonised the "lugenpresse" — the lying press.

According to Roger Cohen writing in The New York Times, Trump is acting in "concert" with several European leaders while undermining those that oppose his views. Viktor Orban of Hungary has for years discriminated against Muslim refugees since "every single migrant poses a public security and terror risk", while his parliament has passed a law penalising people who provide assistance to asylum seekers and migrants. In the newly-elected Italian government, its Interior Minister, Matteo Salvini, has refused to allow docking by two ships carrying 850 African and Arab migrants, claiming that Italy has been overrun by "drug dealers, rapists and burglars" whom he wants to send home. He has also demanded the mass expulsion of the Roma Gypsy population from Italy. The Austrian leader, Sebastian Kurz, has warned about the need to defend against "swarms" of migrants "threatening" Europe and the West, offering to organise a "Berlin-Rome-Vienna" axis to fight migration. This revives memories of the same fascist axis of the Second World War.

So far German Chancellor Merkel has held to her liberal approach to the migrant issue but is under threat from within her own coalition government posed by Horst Seehofer, the Interior Minister, who is firmly opposed to entry of migrants. To a lesser extent British Prime Minister May is also under pressure from populist and nationalist forces. Only French President Macron appears to be in a comparatively stronger position politically. However, even these leaders have been forced to implement stricter immigration policies to tone down the criticism against them.

Trump has actively spurred on nationalist European leaders while undermining the liberals. Trump called the Hungarian leader to issue a joint call for "strong national borders" while his Ambassador in Germany openly calls for empowering "conservative" European leaders. Steve Bannon, former Trump Chief of Staff, has brazenly convened a meeting of nationalist parties in Europe and endorsed the Berlin-Rome-Vienna axis. Meanwhile, Trump has accused Merkel of "allowing in millions of people who have so strongly and violently changed their (German) culture".

Traditional American support for Israel has been taken to a higher level by Trump, giving a free hand for the Netanyahu-led extremist government to repress the Palestinians totally unchecked. Israeli Zionists with American backing have turned the West Bank and Gaza into virtual concentration camps, as well as building a wall to contain the Palestinians. Even peaceful protests have been put down by excessive use of force, firing on unarmed people that include women and children. Meanwhile, Arab lands are being rapidly converted into Jewish settlements while the Palestinians continue to be subjected to racial and religious discrimination.

In India, Modi's BJP government, which Indian writer Pankaj Mishra described in The New York Times as an "alt-right Hindu organisation inspired by fascists and Nazis", has received unprecedented support from Trump, who during his campaign had declared "I am a big big fan of Hindu". Using the excuse of "Hindu heritage being under siege", Modi, already tainted by the massacre of Muslims in Gujarat while chief minister, has unleashed Hindu fanatics and bigots against Indian Muslim and Christian minorities, apart from intensifying repression against Kashmiri Muslims, while encouraging Hindu settlers to change the demographics of the Muslim-majority occupied state. This is akin to Hitler's policy of "Lebensraum".

The rising tide of fascism from the West to the east should be recognised for what is actually racial and religious discrimination by xenophobic ultra-nationalists. It is an evil that is spreading like a cancer in the international body politic.

Published in The Express Tribune, July 5th, 2018.

Like Opinion & Editorial on Facebook, follow @ETOpEd on Twitter to receive all updates on all our daily pieces.