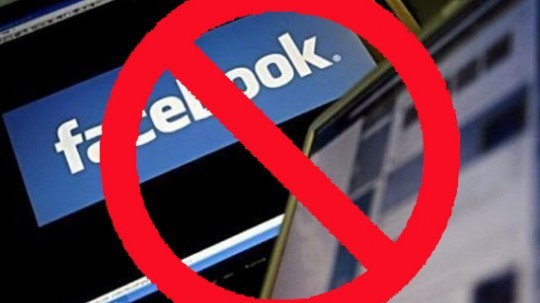 ---
Bangladesh has blocked social networking website Facebook over blasphemous caricatures and "obnoxious" images of the country's leaders, an official said on Sunday.

The website was blocked in Bangladesh late on Saturday, the Bangladesh Telecommunications Regulatory Commission said.

The move was ordered after the website "hurt the religious sentiments of the country's majority Muslim population" by publishing sacrilegious caricatures, BTRC acting chairman Hasan Mahmud Delwar said.

"Some links in the site also contained obnoxious images of our leaders including the father of the nation Sheikh Mujibur Rahman, current Prime Minister Sheikh Hasina, and the leader of the opposition," he added.  Delwar said Facebook would be re-opened once Bangladesh had permanently blocked the offending pages. The country's anti-crime Rapid Action Battalion (RAB) said it had arrested one man over the images of political leaders.

"A special intelligence team arrested him and he has been charged with spreading malice," a senior RAB official Enamul Kabir said.

Kabir said the arrested man used at least six Facebook accounts to post the images but officials declined to give details of the depictions, which were not immediately showing up on the site on Sunday.

Earlier on Friday, thousands of Bangladeshis took to the streets of the capital Dhaka, demanding that the government ban Facebook over what they called "anti-Islamic propaganda". In Pakistan, the Lahore High Court has banned the website until May 31.

Last year Bangladesh also blocked YouTube for several days after the video site hosted a recording of an angry dispute between Prime Minister Hasina and army officers over a deadly military mutiny.

Bangladesh has nearly one million Facebook account holders – a sixth of all Internet users, according to the BTRC. The site has previously attracted government ire over allegations it spreads pornography and fraudulent money-making schemes.

"There have been growing cyber-crimes related to Facebook and other social networking sites. The laws are inadequate to fight these crimes," RAB spokesman Mohammad Sohail said.

In March, officers arrested a Dhaka-based stocks tipster with more than 10,000 Facebook followers on charges of manipulating Bangladesh's stock exchange.

Published in the Express Tribune, May 31st, 2010.