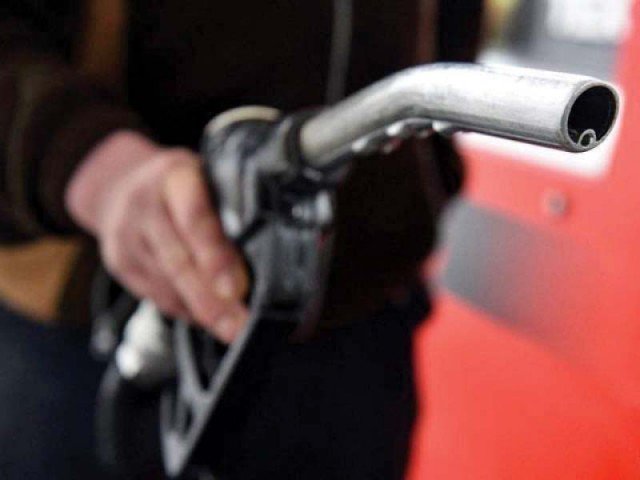 ---
LAHORE: Citizens, opposition parties, the business community and transporters have strongly criticised the caretaker government for the exorbitant increase in petroleum products prices in the country.

Opposition parties have rejected the decision as it is the second consecutive month that the caretaker government has increased prices.

In a press statement issued on Sunday, Pakistan Peoples' Party Chairman Bilawal Bhutto Zardari said the caretaker government should focus on free and fair elections in the country instead of burdening the masses.

Petrol price hiked to Rs99.5 per litre

Former PPP opposition leader in Punjab Assembly Khursheed Shah also demanded the caretaker government withdraw this hike. He underlined that the public must not bear the burden of the previous government's flawed economic policies.

Speaking to The Express Tribune, Pakistan Tehreek-e-Insaf (PTI) Central Spokesman Fawad Chaudhry said the hike was a result of the flawed policies of Pakistan Muslim League-Nawaz (PML-N) government. "Now, after the end of their term, people are bearing the brunt of the PML-N government's policies."

Lahore Chamber of Commerce and Industry Former President Muhammad Ali Mian believed there was no question of an increase in petroleum products prices as the caretaker government had increased the same just last month. " The caretaker government should review its decision of a massive hike in petroleum products as it will badly affected business in the country and negatively impact exports to international markets."

JI demands withdrawal of hike in fuel prices

Pakistan Goods Transporters Association General Secretary Nabeel Mahmood Tariq said the 'caretakers' had surpassed all records set by the PML-N government. "Earlier, we believe that former ruling party is the enemy of the business and trade community, but the caretakers have proved us wrong."

He said, "We reject the caretaker government's decision to increase fuel prices and demand its immediate withdrawal. Otherwise, goods transporters will be compelled to go on strike."

Asim Hameed, a local, asked that if the CJP could take notice of the high tax rate on mobile phones, why could he not do the same for this unjust move of the caretaker government.

Published in The Express Tribune, July 2nd, 2018.
COMMENTS
Comments are moderated and generally will be posted if they are on-topic and not abusive.
For more information, please see our Comments FAQ