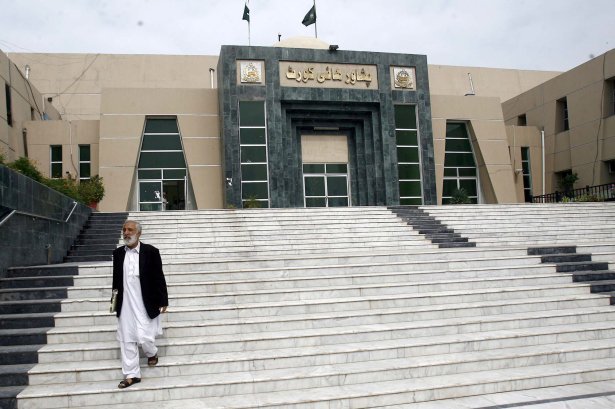 ---
PESHAWAR: Federal Ministry of Law and Justice has issued a notification for the elevation of Justice Waqar Ahmad Seth as the 24th Chief Justice of Peshawar High Court (PHC).

The Khyber Pakhtunkhwa Governor Iqbal Zafar Jhagra will administer the oath to the 57-year-old judge. The outgoing chief justice Justice Yahya Afridi of PHC was elevated to the Supreme Court. Justice Seth may work as PHC chief justice till March 15 2023.

The appointment of the chief justice of high court is made by the president on the recommendation of the Judicial Commission. The commission had recommended the elevation of PHC Chief Justice Yahya Afridi to the Supreme Court on Jun 3 and nominated Justice Waqar Ahmad Seth as his successor as the top judge of the PHC.

PHC tribunal summons Imran Khan in Sita White case

Justice Seth was elevated to the high court as Additional Judge on August 2 2011. He is known for keeping a low profile. Seth is well respected in the legal fraternity of the country. His profile on PHC website says that he remained as Banking Judge and Company Judge of the Peshawar High Court. He remained a member of Subordinate Judiciary Service Tribunal, Peshawar.

Justice Seth belonged to the bar and was a practicing lawyer. He was considered one as a leading lawyer in cases pertaining to services and labour. Justice Seth was enrolled as an Advocate of the Lower Courts on December 1985, elevated to the Advocate of the High Court on March 22, 1990, and subsequently as Advocate of the Supreme Court of Pakistan in 2008. Justice Seth had done his LL B from Khyber Law College, Peshawar in the year 1985.