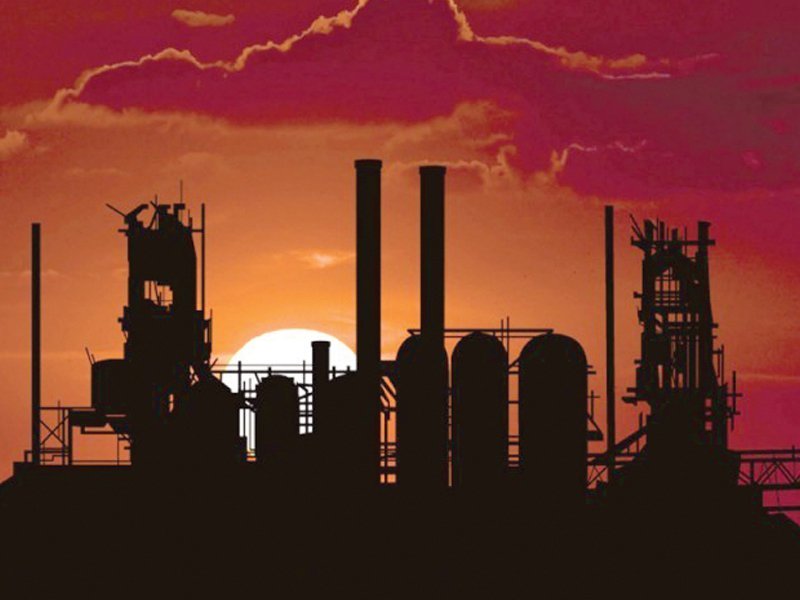 ---
KARACHI: The Supreme Court-mandated Judicial Commission on Water and Sanitation has given two months to several factories operating in Port Qasim Authority (PQA) for the installation of in-house treatment plants and septic tanks. During the hearing on Monday, the management of the factories submitted separate undertakings to the commission in this regard.

The commission heard the management of 32 industrial units in PQA. Justice (retd) Amir Hani Muslim, the commission's head, directed the police to produce the owners of 15 other industries before the commission today (Tuesday) who failed to appear on Monday's hearing.

Pakistan puts off tax concession for Chinese operator of Gwadar Port

The commission gave two months to industries, including, Novins Pharmaceutical, Muhammad Farooq Jumani Flour Mills, Nasreen Jalil, Kompass Pakistan, Asif Rice Mill, Madina Rice Mills, Universal Cable, alHamza Trading and Denim to install in-house effluent treatment plants and septic tanks.

Eight other industries, including Gamalux Oelo Chemical, Shujabad Agro Industry, Platinum Pharma Co, Karachi Grain, Faisalabad Oil Refinery, Palm Zone, Hudson Pharma and Saakh Pharma were given two days to submit undertakings, in which they will have to pledge to install in-house treatment plants and septic tanks within three months.

Judicial commission summons owners of factories in Port Qasim Authority

The commission directed the police to produce owners of Mandivalla Motors, Comtrad, Zubair Haroon Food Industry, Sadaf Enterprise Carton Factory, Terminal-I Bulk Liquids and Liquefied Products Storage, G K Industries Light Engineering Automobile and nine other industrial units today.

For eight industries, the commission directed a senior research officer of the Pakistan Council of Research on Water Resources, Dr Ghulam Murtaza, to determine whether they required the installation of treatment plants. The factories included Astro Plastic Industries, Tri Pack Films, Syed Hassan Javed furniture and kitchen utensils industry, Nasreen Jalil, Kompass Pakistan, APL Cargo and Freight Station, Izhar Building Material, Skill Glass and Sulemanjee Esmailjee and Sons. If the research officer concluded that they needed treatment plants, they would have to install them in two months.

The judicial commission also gave two months to PQA to lay down sewerage lines in some areas of the industrial zones where factories had not been connected with the central drainage system. During an earlier hearing on June 13, PQA Chairperson Asad Rafi Chandna complained that the authority had repeatedly issued notices to the industries to install in-house effluent treatment plants but they did not comply.

Judicial commission comes down hard on KWSB

The judicial commission warned the owners of industrial units that their factories would be sealed in case they did not install the effluent treatment plants.

Justice (retd) Muslim came down hard on the PQA. He remarked that the authority was directly responsible for the crisis.

The commission head asked factory owners whether the Sindh Environmental Protection Agency (Sepa) ever paid inspection visits to their factories, to which the owners replied in the negative. Justice (retd) Muslim remarked that Sepa officials might have visited the factories but they had never bothered to carry out inspection.
COMMENTS
Comments are moderated and generally will be posted if they are on-topic and not abusive.
For more information, please see our Comments FAQ