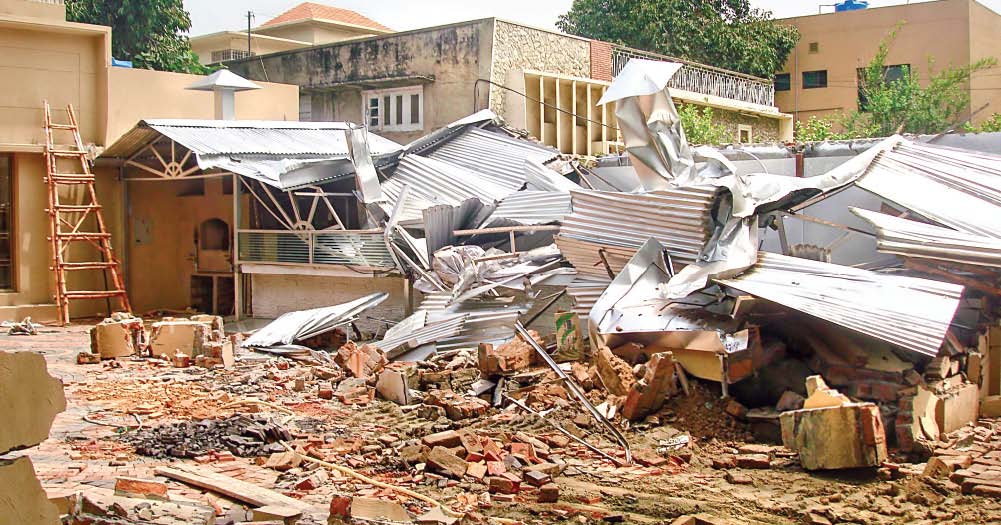 ---
KARACHI: The principal of The Hub School, a boarding school for boys that is just revving up, feels that while Pakistan might have some 'very good' schools, it does not have any that meet 'international standards'. Naturally, he feels that his institution will be able to do that.

Donald James Hooper has arrived from the United Kingdom to take up the responsibilities of its principal. This school is going to go where, according to him, none of Karachi or even Pakistan's other schools have gone. Our vision is to become part of the international educational system, he told The Express Tribune.

With 40 years of experience in teaching in different parts of the world and heading several educational institutions, Hooper has the qualifications and a grand plan.

People in Pakistan still need to look around at neighbouring countries to find an education that meets international standards, Hooper claimed, adding that the educational system in the country is crippled and struggling. "There are teachers in Pakistan who are not doing so well but there are Pakistani teachers in the UK who are doing a magnificent job," he said. "This means that the fault does not lie with the Pakistani teachers but with the system."

In a class with 40 to 50 students, teachers cannot give individual attention to students, he said, adding that in his school, there will be a maximum of 20 students in the classrooms. "The Hub School will make sure there is didactic learning and enough individual attention," he added.

The school, spread across 240 acres of land, plans to start their classes VI to IX this August.  "We don't want to start with an examination class as we want to give more time to students, especially initially," he said.

In VII, VIII and IX, the students will study Mathematics, English, Urdu, History, Geography, Science, Information Technology, Islamiat, Pakistan Studies, Art, Music and Technology (metalwork and woodwork).

However, the curriculum of the higher level classes is what will truly distinguish the students of Hub from others, Cooper said.

While in classes X and XI the boys will sit the University of Cambridge IGCSE, in the upper school they will take the International Baccalaureate Diploma Programme (IBDP). The IBDP is an international exam that focuses more on the abilities of acquiring knowledge and on rigorous assessment as opposed to the Cambridge A Level exam that is more theoretical. "There is Aitchison and Lawrence College in Pakistan but The Hub School aims far higher to [the level of] Harrow and Eton as well as schools in Jordan, Dubai and other major boarding schools," the principal added.

Talking to The Express Tribune, marketing manager Razya Moloo said that the school has received a good response from students so far, especially from Karachi and other parts of Sindh. "We have registered 115 students and are in the process of enrolling more but merit is a strict rule," she said. According to Hooper, the culture of international or boarding schools started when the economy took off in the 1960s in Europe and Central America. As the world became more and more interlinked and people started moving from one place to the other, there was a need for international education, a training and knowledge that could be accepted anywhere the person went.

"However Pakistan never managed to catch up with this trend," Cooper commented, expressing his hopes that The Hub School would fill this gap in the country's educational system.

Published in the Express Tribune, May 31st, 2010.
COMMENTS
Comments are moderated and generally will be posted if they are on-topic and not abusive.
For more information, please see our Comments FAQ