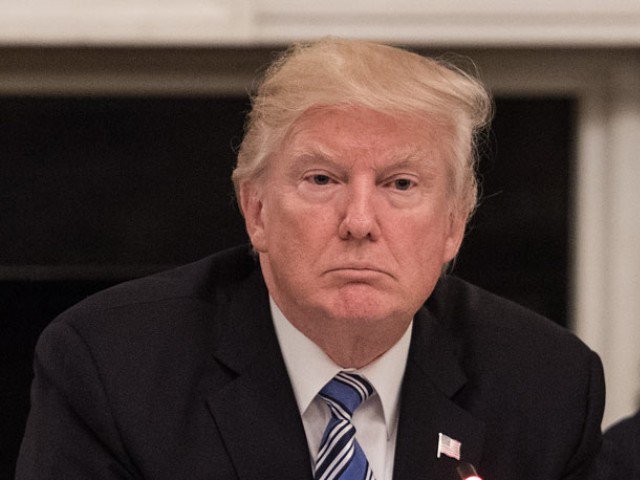 ---
WASHINGTON: President Donald Trump said on Sunday that people who enter the United States illegally should be sent back to where they came from immediately without any judicial process.

Facing a public outcry and pressure even from within his Republican Party, Trump last week reversed his policy of separating migrant children from their parents at the border so the adults could be detained and prosecuted, a process that typically takes months.

Since buckling on the issue on Wednesday, Trump has redoubled his criticism of US immigration laws on Twitter and in speeches where he likened illegal immigrants to invaders trying to "break into" the country.

"We cannot allow all of these people to invade our Country. When somebody comes in, we must immediately, with no Judges or Court Cases, bring them back from where they came. Our system is a mockery to good immigration policy and Law and Order. Most children come without parents," Trump said Sunday on Twitter.

Trump adviser questions Abbas desire for peace with Israel

"Cannot accept all of the people trying to break into our Country. Strong Borders, No Crime!"

Trump did not differentiate between people who entered the United States to seek asylum and illegal immigrants.

US immigration law provides certain rights for undocumented immigrants arrested by Immigration and Customs Enforcement. In most cases, they are allowed a full hearing before an immigration judge before being deported.
COMMENTS
Comments are moderated and generally will be posted if they are on-topic and not abusive.
For more information, please see our Comments FAQ