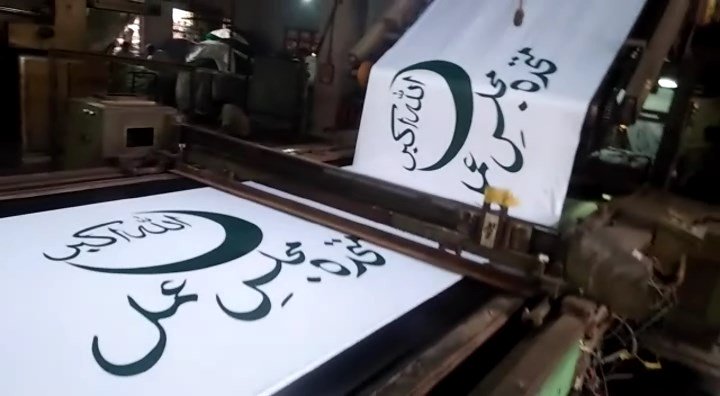 ---
RAWALPINDI: The Muttahida Majlis-e-Amal district parliamentary board has awarded party tickets to its candidates for 20 seats of national and Punjab assemblies from Rawalpindi. Candidates for the remaining two seats, including one for the national assembly and one for provincial assembly will be finalised after party heads' consultation.

Punjab Assembly publishes four-year performance report

As per the decision of the board Jamiat Ulema-e-Pakistan (JUP) Mufti Mehmood Hussain Shaiq will contest election from NA-58 while Jamiat Ulema-e Islam JUI's Maulana Abdul Ghaffar Tauhidi will face Chaudary Nisar Ali Khan in NA-59.

Raza Ahmed Shah or Qazi Jameel of Jamat Islami (JI) will contest from NA-60. JI Ch Zafar Yaseen will contest from NA-61 while Tariq Munir Butt of JUP will face Sheikh Rasheed in NA-62. JI's Muhammad Waqas Khan will contest election from NA-63.

PTI fields candidates for NA and provincial assemblies

For Punjab Assembly seats, the MMA awarded tickets to Raja Tanveer Ahmed JI (PP-7), Raja Muhammad Jawad (PP-8), Ch Abid Mehmood Adv JI (PP-9), Khalid Mehmood Mirza JI (PP-10), Mufti Mussrat Iqbal JUI (PP-11), Maulana Maqsood Usmani JUI (PP-12), Muhammad Taj Abassi JI (PP-13), Haji Rizwan Ahmed JI (PP-14), Khalid Mehmood Alvi JI (PP-15), Syed Arshad Farooq/Hanif ch JI (PP-16), Raza Ahmed Shah JI (PP-17),Dr Zia u Rehman Amazai JUI(PP-18), Malik Safeer Alam JUI (PP-19), and Muhammad Waqas Khan JI from (PP-20). Candidates for NA-57 Murree and PP-6, are to be announced later.  

Published in The Express Tribune, June 24th, 2018.
COMMENTS
Comments are moderated and generally will be posted if they are on-topic and not abusive.
For more information, please see our Comments FAQ