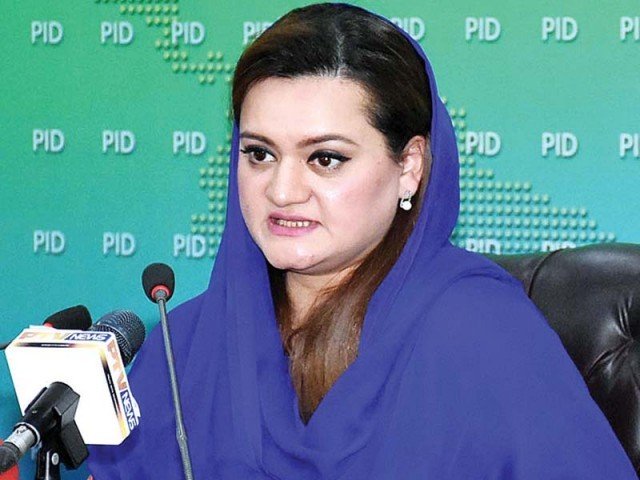 ---
LAHORE: Former information minister Marriyum Aurangzeb said that Pakistan Muslim League-Nawaz (PML-N) will announce its tickets after two days to formally start its election campaign.

Addressing a press conference in Model Town Lahore, she said that overall campaign would be led by PML-N Quaid Nawaz Sharif whereas the development agenda of the party would be given by the party president Shehbaz Sharif.

PM Abbasi must have begged CJP to 'save' Nawaz Sharif, says Imran

The former information minister said that National Accountability Bureau's (NAB) activism just months before the general elections was tantamount to pre-poll rigging.

"The entire Sharif family and their associates were being called to NAB whereas other cases were being sidelined," she said.  With regards to Zulfi Bukhari, she said that people on Exit Control List (ECL) were allowed to leave the country whereas people who have appeared in around 100 NAB court hearings are being considered to be on no-fly list.

She condemned speculation being spread in the media regarding Begum Kalsum Nawaz's health. She said the attempt by the media to use the news about sickness of Kulsum Nawaz for ratings was very regrettable.

"Her political struggle for restoration of democracy was before the people of the country and such rating-stunt by the electronic media would not be appreciated by people of Pakistan," said Marriyum Aurangzeb. She also condemned the remarks of Chaudary Aitzaz Ahsan, adding that a leader of his stature should abstain from making such remarks.

The former minister said that Nawaz Sharif had no connection with Avenfield property and if they had any proof of that they would not have disqualified him on the basis of 'Iqama'. She said that whosoever was given mandate by the people should be allowed to complete his mandated term.

Marriyum Aurangzeb fired broadside at PTI chief Imran Khan. "Imran Khan who thinks of himself as future Prime Minister is hiding from his own workers." She said that he could be seen talking to his workers behind protection of Bani Gala fences in a recent video which went viral on internet.

"Imran Khan has called for Rangers and Police to secure himself from his angry party workers," said Marriyum adding "his workers were offended and were protesting against the allotment of tickets to all the turncoats."

PPP set to topple Nawaz Sharif's stronghold in Punjab: Zardari

She regretted that a tradition had been set to ridicule the women. The PML-N spokesperson said that she as a mother, sister and daughter was appealing for keeping politics and women separate from each other and refrain from disgracing them. The former minister said that she would raise her voice even if it happened within her own party.

She said that there should be an end to the tradition of hurling taunts and derogatory remarks at women in TV talk shows as well. "The status that Islam had given to women must be respected," she concluded.


COMMENTS
Comments are moderated and generally will be posted if they are on-topic and not abusive.
For more information, please see our Comments FAQ