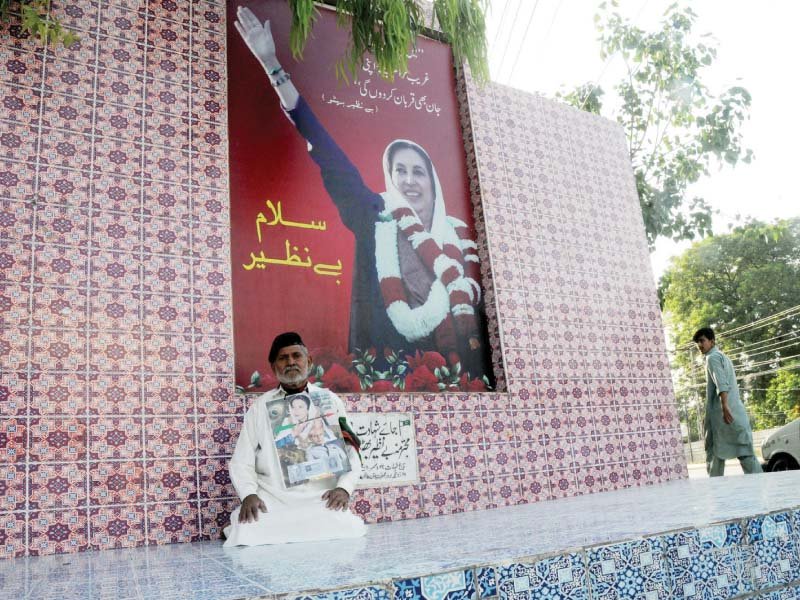 ---
RAWALPINDI/ KARACHI: Supporters and followers of the Pakistan Peoples Party (PPP) in Rawalpindi on Thursday marked the birthday of slain former prime minister Benazir Bhutto in contrasting styles.

Leaders and party workers held five major events across the city to honour what would have been Benazir's 65th birthday.

Ardern and Benazir: Two leaders, two different pregnancies

PPP National Assembly candidates Samira Gul, Babar Sultan Jadoon, Haji Gulzar Awan (from cantonment) all spoke at the events and later cut ceremonial cakes decked out in the colours of the party flag.

The PPP Workers' Movement chief Naheed Khan organised an event where Gul and Awan stated that under the leadership of incumbent party chief Bilawal, they will attain the success they were meant for by leading the governments at the federal and provincial levels.

Benazir Bhutto: a profile in courage

The speakers concluded that democracy is the key to the nation's prosperity.

During the celebration, a number of party workers participated in the event.

Meanwhile, only a single die-hard supporter turned up at Liaquat Bagh in Rawalpindi to mark Benazir's birthday on a warm day.

The park is the spot where a suicide bomber had targeted Benazir as she left a rally on December 27, 2007. A monument now stands where she was assassinated.

Published in The Express Tribune, June 22nd, 2018.