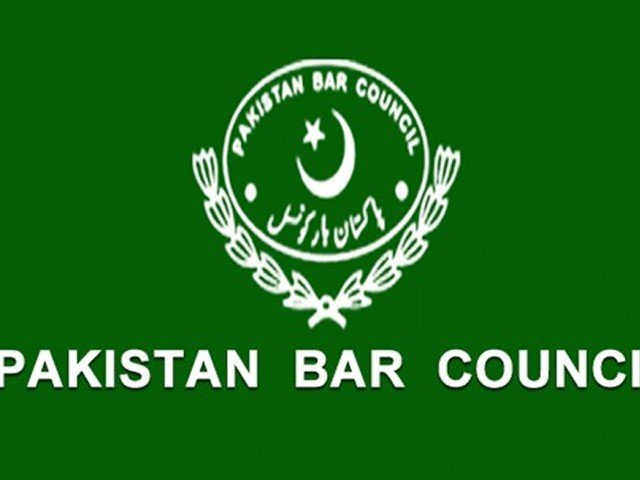 ---
ISLAMABAD: The Pakistan Bar Council on Thursday urged the Election Commission of Pakistan (ECP) to take all steps necessary to ensure general elections in FATA along with the other provinces in larger national interest.

In a press release issued by the PBC, Shabbir Shar, Chairman of the Executive Committee, Mohammad Ahsan Bhoon, former vice chairman and Hafeezur Rehman Chaudhry former chairman appreciated the decision of the federal government to merge FATA with Khyber Pakhtunkhwa.

Pakistan Bar Council seeks robust accountability of judges

However, they urged the interim federal government and the ECP to ensure that the people of FATA exercise their right to vote and demanded the general elections be held for FATA representatives in the national and provincial assemblies as well.

"Any delay of the election in FATA till after assuming charge of the new government of K-P after the election may frustrate and impair the process of free and fair elections thus depriving the people of FATA to elect representatives of their own choice in a transparent manner," the press release issued by PBC read.

They also urged them to "ensure the right of franchise to them in the ensuing general elections scheduled for July 25 enabling them also to choose and elect their representatives to the national and provincial assemblies."

However, PBC member Raheel Kamran Sheikh rejected the demand saying that the statement had been issued by some of the members in their individual capacity and cannot be termed as a demand of PBC as no meeting of the Council or Executive Committee has been held on this issue.

PBC in a quandary over anti-CJP resolution

"Personally, while I support the exercise of the fundamental right by people of FATA as soon as possible, the demand for holding elections there on July 25 July seems practically impossible to meet given that rest of the country is already halfway through the electoral process as per schedule. Such statements raise apprehension that the same may have been made to please certain powers who want postponement of the general elections on one or the other pretext. Be that as it may, in my opinion, the merger of FATA in the province of K-P and elections there are most important matters calling for an urgent meeting of the Council within a week so that Pakistan Bar Council should pass an appropriate resolution," Sheikh told The Express Tribune.
COMMENTS
Comments are moderated and generally will be posted if they are on-topic and not abusive.
For more information, please see our Comments FAQ