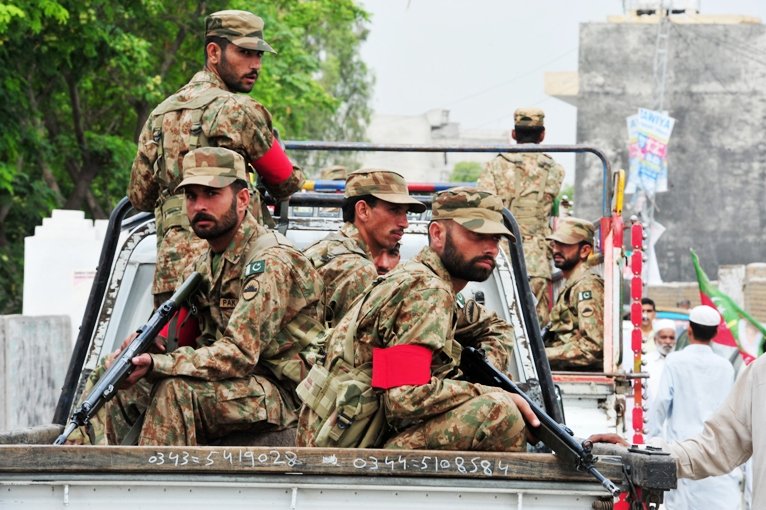 ---
KARACHI: The Election Commission of Pakistan (ECP) on Wednesday denied media reports claiming that the electoral body had requested the deployment of 350,000 troops for election duty.

"The commission has not made any such request," said ECP spokesperson Nadeem Qasim while talking to The Express Tribune.

Army will be called in during elections, says CM Marri

He further confirmed that asset details of every candidate will be published on the ECP website within the next few days.

On Monday caretaker Balochistan Chief Minister (CM) Alauddin Marri expressed his willingness to hold peaceful general elections in the province, saying the Pakistan Army will be called in highly sensitive areas.

"The Pakistan Army troops will be deployed in 40 percent to 50 percent areas where the law and order situation is not that good," he said while talking to journalists at the CM house.

Earlier in May, the ECP, in consultation with the Pakistan Army, finalised its security strategy for the July 25 general elections.

The armed forces are expected to provide security to ensure the smooth conduct of elections. The final security plan will be announced after a consensus with law enforcement agencies as well as caretaker authorities in federal and provincial governments.

Sources told Express News that the election commission will prioritise transparency and smooth conduct of polls to ensure the people vote in a free, independent and peaceful atmosphere.

Pakistan Army may perform responsibilities as a rapid response force to ensure the secure conduct of general elections. Army personnel may also be stationed for securing logistics and printing of ballot papers by the election commission.

The ECP will also send a formal request to the Ministry of Defence at General Headquarters (GHQ), sources revealed, adding that the decision for services by the forces will be made by the military high-ups.
COMMENTS
Comments are moderated and generally will be posted if they are on-topic and not abusive.
For more information, please see our Comments FAQ