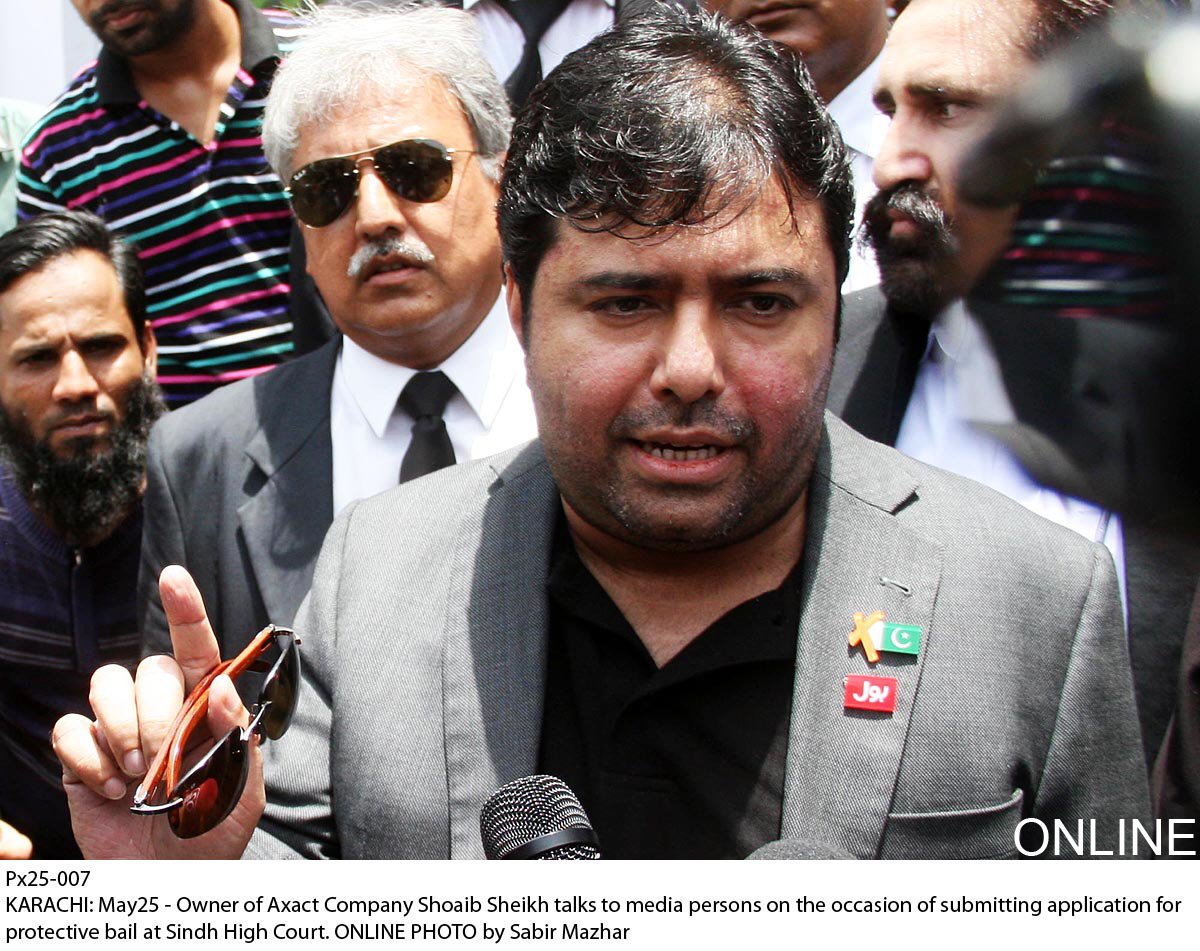 ---
KARACHI: An additional district and sessions judge in North Karachi indicted Chief Executive Officer Shoaib Shaikh of Axact and others in a multi-million money laundering case.

The hearing of the money laundering case resumed in the lower court and the accused pleaded not guilty. The court also summoned witnesses on the next hearing.

Axact CEO Shoaib Sheikh arrested from outside SHC

SC warns of contempt if Bol fails to deposit Rs100mn

The Supreme Court on Wednesday said contempt charges against Shaikh would be filed if Rs100 million in salaries is not paid to his employees.

An SC bench, headed by the Chief Justice of Pakistan Mian Saqib Nisar, resumed the hearing of Bol employees' salary payment in the apex court's Karachi Registry where it reproached Sheikh for failing to follow the apex court's directives to deposit Rs100 million by today. Shaikh's lawyer Shahab Sirki represented him.

Responding to the CJP's inquiry over non-payment, Sirki said they had submitted property papers. Displeased with the answer, Justice Nisar remarked that the court did not need property papers, it wanted money in the bank account for the employees.

The CJP also questioned the billions of rupees Shaikh boasted about and dismissed Sirki's request for three weeks to prepare for the case. Instead, the top judge directed Bol to deposit the amount within two weeks or face contempt charges. The bench also dismissed Sirki's request for three weeks to prepare the case.

Sindh High Court seeks Shoaib Shaikh's medical certificate

The top judge further reprimanded Shaikh for attempting to influence the case. "You are not powerful enough to dictate the court," observed CJP. Sirki claimed the lower courts were pressurised due to the SC. However, Justice Nisar remarked that the courts were not under pressure. "The decision will be based on merit," he said.