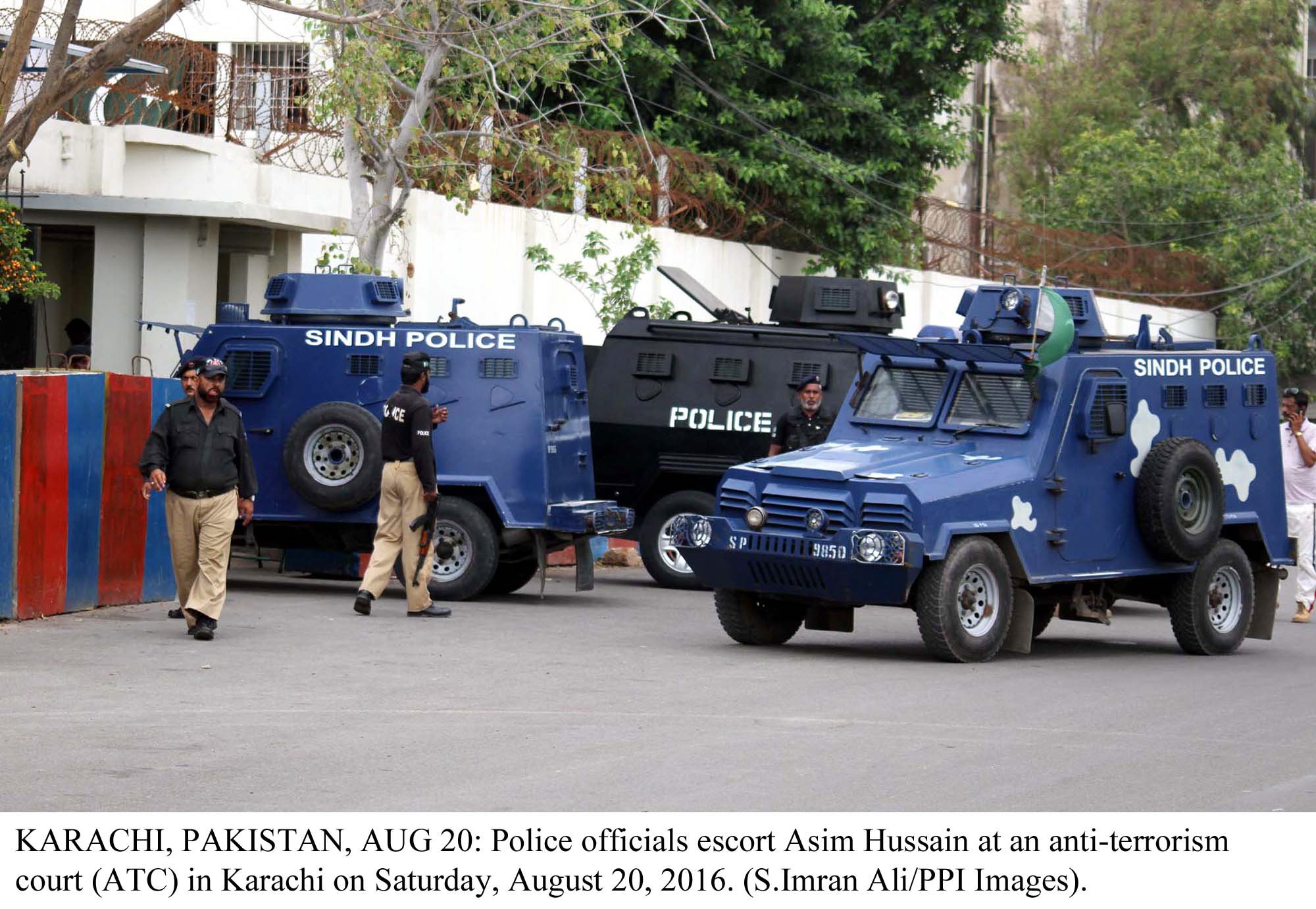 ---
KARACHI: The bodies of an elderly couple were found inside their house in Surjani Town on Tuesday.

According to police, initial investigations suggested the possibility that the elderly man had committed suicide after killing his wife.

The deceased were identified as 70-year-old Haji Mumtaz, son of Ghulam Hussain, and 65-year-old Hayat Bibi. The bodies were shifted to Abbasi Shaheed Hospital for medico-legal formalities and later handed over to their family for burial.

The couple had three sons and a daughter who were all married, the police said, adding that two of the sons lived in New Karachi while the daughter resided in Multan. The couple lived with their third son, Sajjad, who had gone for a picnic with his wife and children when the incident took place. When he returned home in the early hours of Tuesday, he found his parents had been shot dead.

12-day-old body of Chinese engineer recovered from embassy in Islamabad

SHO Muhammad Shakeel said Sajjad found the main door of the house locked upon returning and when he did not get any response from inside, he gathered neighbours and broke open the door only to find his parents' bodies.

The son immediately informed the police about the incident. The SHO said the police recovered a licensed rifle from the house that was owned by the deceased man. According to the officer, the elderly man apparently committed suicide after killing his wife. A case has been registered and further investigations are under way.

Separately, the body of a young man was found in Hasan Brohi Goth in Surjani Town. The body bore torture marks and the man was identified as Farhan, son of Babul. According to the police, the deceased was a resident of Hasan Brohi Goth and had a heated argument with two men, Shani and Ismail, at a marriage ceremony on the third day of Eid on Monday. The police have arrested Ismail for his alleged involvement in the killing while the other suspect is on the run.

Body of missing nine-year-old girl found in pond

In another incident, the body of a woman whose throat had been slit was recovered from Liaquatabad. According to the police, the deceased, 50-year old Fateh Habiba, was killed with a sharp material. The police suspect that the killing was a result of personnel enmity as there was no evidence of robbery or any other criminal activity in the house.

The woman was alone in the house when the incident took place as her husband and children were out.

The body of another man, 65-year-old Mubarak, son of Hussain, was recovered in the Shershah area of the city. The deceased was a private security guard at the Shershah scrap market and was living at a room in the market. According to the police, he might have died after falling from a building.