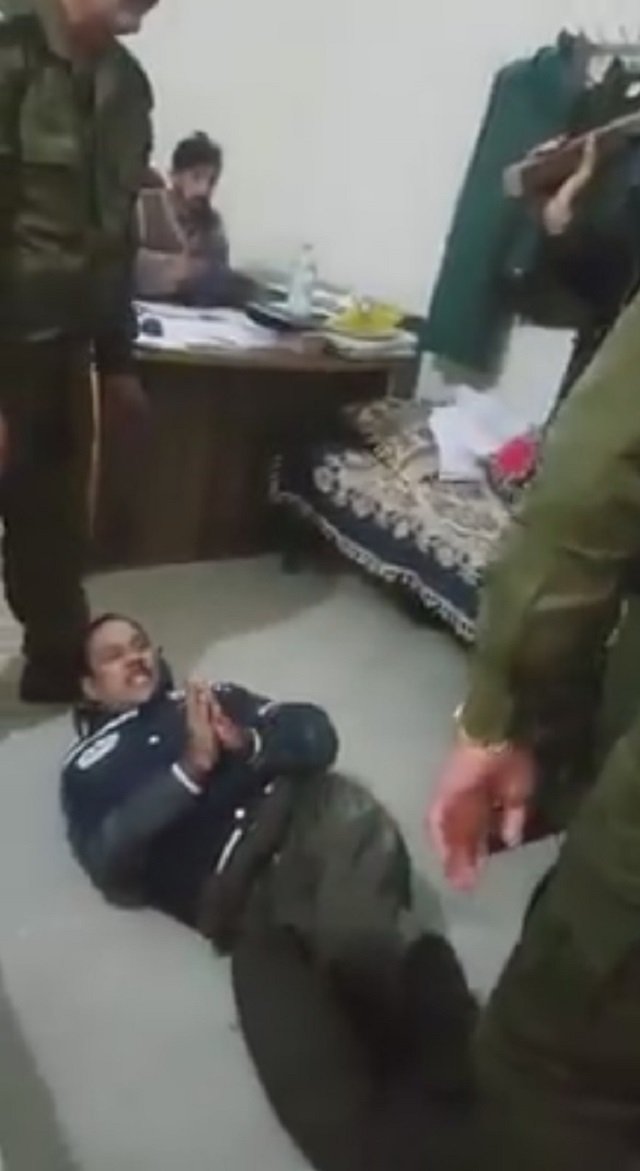 ---
LAHORE: Punjab police on Tuesday thrashed a man allegedly over a delay in debt payment he owed to him.

A video doing rounds on social media showed three Punjab police officials manhandling a person before beating him with a leather bat-like material.

The identity of the man or the police officers has not been ascertained as yet.

The man can be seen apologising throughout the video and pleading the officers to spare him but instead they unleash another person on him to extend the beating.

Police torture video goes viral

Earlier this year in January, a video showed Nishter Colony police using the leather bat to inflict brutal torture on a local.

The video showed that three or four police officials had laid a citizen on the ground at a building in the limits of Nishter Colony Police Station. They placed their feet on the victim while an official thrashed him with the thrashing tool. The officials were also seen making fun of the victim as they beat him.

When the issue was highlighted, Operations DIG Dr Haider Ashraf took note of the incident and suspended area SHO Amir Waseem and Moharar.