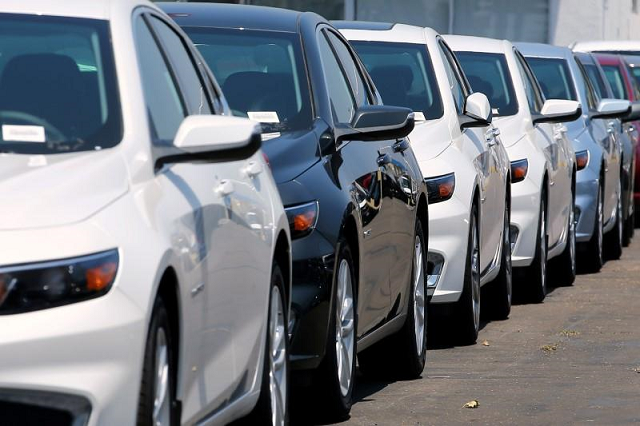 ---
KARACHI: Japanese carmakers Suzuki, Toyota and Honda have not faced any significant competition over the past decade ever since Dewan Farooque Motors halted production of Kia and Hyundai cars.

The three companies do not compete among themselves as each of them excels in particular vehicle segments.

The only competition comes from import of used cars that are shipped from Japan under transfer of residence, personal baggage and gift schemes, which are later resold to customers.

German minister to carmakers: Invest in electric cars or lose out

The objective of allowing import of second-hand cars was mainly to provide a wider choice for consumers.

However, since the car, from a legal perspective, is supposedly gifted to an acquaintance or brought to the country after returning from abroad for personal use, no sales tax is paid. As a result, the money trail is absent.

Moreover, the import of used cars has become a challenge in the face of Pakistan's bulging import bill while exports remain stagnant, propelling trade deficit to new heights. Since no manufacturing takes place in the country, the imported used car market contributes little in terms of job creation and economic activities.

The government has been facing a dilemma - when it restricts import of used cars, it curtails consumer choice and when it allows, the country's import bill swells. In essence, it is a trade-off between consumer choice and economic parameters.

Moreover, if the government curbs the import of used cars, the domestic companies will take more time for the delivery of booked vehicles as demand pressure mounts.

At present, the vehicle delivery period ranges from three to six months, meaning if a customer books a car now, he would have to wait for up to six months. This long wait has led dealers to demand premium for early handover of vehicles.

Reports suggest that many authorised dealers of companies are also involved in this practice.

Petrol consumption: Honda Pakistan seeks Japan experts' help to curb use of chemicals

In a bid to break virtual monopoly of existing car assemblers, meet growing demand and provide customers with a wider choice, the government found a remedy and introduced the Auto Industry Development Policy (ADP) 2016-21.

Since unveiling the incentive-filled policy in March 2016, the government has granted Greenfield investment status to eight new companies while two companies have got Brownfield status. Under these categories, auto players receive certain tax incentives.

In the meantime, the government has shut down the Engineering Development Board (EDB), which was supposed to facilitate manufacturing processes in the country and automotive industry had been its most important client.

Supporters of the EDB argue that the board provided support for local manufacturers as well as spare parts and accessories' dealers. With its help, the manufacturers imported raw material and spare parts, which were not produced in the country, duty-free or at reduced duty.

Had there been no EDB, it would have been a tedious process to convince government departments for this incentive, they say.

The Pakistan Association of Automotive Parts and Accessories Manufacturers (Paapam), which has close bonds with existing domestic car manufacturers, has particularly slammed the government's decision to shut down the EDB.

On the other hand, the EDB opponents have accused it of creating hurdles in the way of new entrants into the auto market. Complaints from the new entrants against the board have been cited as a main reason behind its closure.

In Pakistan: Korean carmaker to launch SUVs early next year

According to JS Research, the new entrants are all set to add more than 60% to the present capacity of Pakistan's auto industry.

Research analyst Ahmed Lakhani said the existing auto assemblers would lose pricing power in the days to come with the entry of new carmakers.

"They will have to diversify and come up with some good cars because what we have been hearing from the market is that new companies are coming up with competitive prices and better variants," Lakhani said. He was of the view that there would be days of struggle ahead for the existing manufacturers.

"They won't be able to jack up prices quite often as they have been doing until now, after new entrants start operations," he added. These companies have increased prices thrice in first half of the current year.

The low motorisation rate of 17 per thousand people in Pakistan shows there is great potential in the market. India, a country of 1.32 billion people, has a better motorisation rate of 22 cars per thousand inhabitants. There are countries where the ratio exceeds 1,000.

However, consumers may heave a sigh of relief as competition in the industry will give them better choice and value for money, something which they had been deprived of for several years.

Published in The Express Tribune, June 19th, 2018.

Like Business on Facebook, follow @TribuneBiz on Twitter to stay informed and join in the conversation.
COMMENTS (6)
Comments are moderated and generally will be posted if they are on-topic and not abusive.
For more information, please see our Comments FAQ