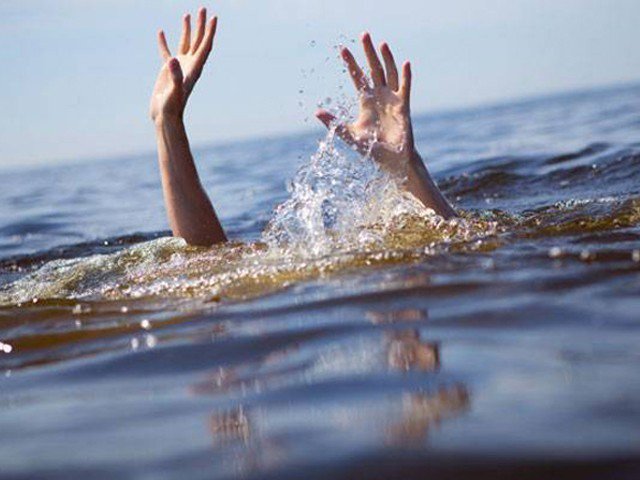 ---
KARACHI: In separate incidents, three young men lost their lives while celebrating on the second day of Eid at the beach.

Two young friends, Faraz, 19 and Osama, 22 drowned when they went for a picnic to Sandspit beach on Sunday. The bodies of the students were retrieved on Monday by rescuers.

The two friends had gone to the beach to enjoy the second day of Eid with their friends.

Faraz, a second year student at Saifee College of Computer Science was the youngest among six siblings. The unfortunate incident took place when preparations for his sister's wedding were taking place.

Her wedding was planned to take place on June 23.
Osama, the eldest among three siblings, was intending to get admission to a college.

Two minor brothers drown in uncovered nullah

Both friends drowned while bathing at the sea on Sunday. Following the incident, the rescuers attempted to search for the victims, but failed to find them and stopped the operation after it got dark.

According to the life guards, they started the search again the next morning and were able to retrieve Faraz's body first, then Osama's.

Faraz was a resident of Hasrat Muhani Compound in Block A, North Nazimabad while Osama was a resident of Saghir Centre, Block 16, Federal B Area. Their bodies were taken to a nearby hospital for medico-legal formalities and the police later handed them over to their families for burial.

"Faraz told us that he is going for a picnic with friends but he did not tell us he was going to the beach," said the victim's brother, Imran. "It is unbelievable that our brother is no more while all the family members are busy in wedding preparations."

After playing cricket for an entire month in Ramazan, Faraz and his friends had decided to go for a picnic on the beach on Eid, but no one was prepared for such an incident.

Three Saudi nationals drown at Karachi beach

"Faraz had asked one of our friends to come for the picnic but he refused. He even asked Faraz not to go, but Faraz was too excited," Faraz's friend Adil Wakil said.

"I would suggest everyone to avoid going to beaches, especially on festivals or occasions like Eid, and without informing their parents," he advised.

Faraz's funeral prayers were offered at a mosque near his residence and he was laid to rest at a local graveyard in Liaquatabad.

Meanwhile, Osama's uncle, Syed Hassan, said Osama wanted to join the army. "Currently, he wanted to get admission in college," Hassan explained, adding that Osama's aim was to join the Pakistan Army to make his family strong and serve the nation.

He said that Osama was interested in buying a shirt which he was not able to. However, Osama's mother bought it for him and wanted to surprise him with it, but he died before she could. The victim's funeral prayers were offered at a mosque in Nazimabad and he was laid to rest at a graveyard in Shah Faisal Colony.

Similarly, another youngster, 20-year-old Anwarul Haq, drowned while bathing in the sea at Rehri Goth, while his friend, Hazar Shah survived. Sukkan police officials said the victims were residents of Sherpao Colony in Quaidabad.

Four teenagers drown at Karachi's Sandspit beach

Their families expressed dissatisfaction over the rescue operation saying that there were no arrangements to avoid any untoward incident.

Mayor Wasim Akhtar expressed sorrow and grief over the death of the two youth at Sandspit and blamed the government. "It was the responsibility of the government to impose Section 144 on bathing in the sea on Eid days and to implement it through the police," Akhtar said, adding that police was not available on this 12 kilometer-long coastal belt, which is why the incident happened.

He said that the Karachi Metropolitan Corporation has only 32 lifeguards.
COMMENTS
Comments are moderated and generally will be posted if they are on-topic and not abusive.
For more information, please see our Comments FAQ