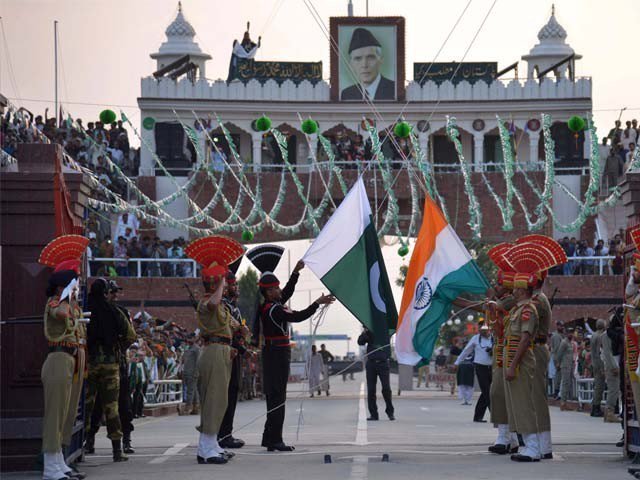 ---
LAHORE: Pakistani and Indian forces along the border did not exchange sweets on the occasion of Eidul Fitr in defiance of a long-held tradition over New Delhi's continued ceasefire violations.

Accounts from the Working Boundary (WB) suggested that border authorities of the two countries resumed hostilities on the religious holiday after Indian soldiers had opened fire on unarmed civilians, targeting them with unprovoked shelling along the WB.

Measures to protect LoC population demanded

Indian forces regularly broke the ceasefire agreement on the border which has resulted in the martyrdom of many innocent people in recent months, and the exchange of sweets in this tense atmosphere was not appropriate.

Precedence for such an occurrence can be found in the past as well, especially on the Wagah Border. According to reports, the Pakistan Rangers were on duty and in their check-posts on the occasion of Eid, resolutely defiant and not willing to exchange pleasantries with the Indian soldiers.

AJK starts evacuation plan amid fear of Indian attack

Earlier this week, the Indian Deputy High Commissioner JP Singh was summoned by the Foreign Office to condemn the ceasefire violations along the Line of Control (LoC).

Director General (SA & SAARC) Dr Mohammad Faisal condemned the ceasefire violation by the Indian forces in the Khuiratta Sector of Jijot Bahadar village, which claimed the life of an eight-year-old boy Ayan Zahid.

India continues to engage in ceasefire violations, despite calls for restraint. In 2018, the Indian forces have already carried out more than 335 ceasefire violations along the LoC and the Working Boundary. In 2017, more than 1,970 ceasefire violations were committed.