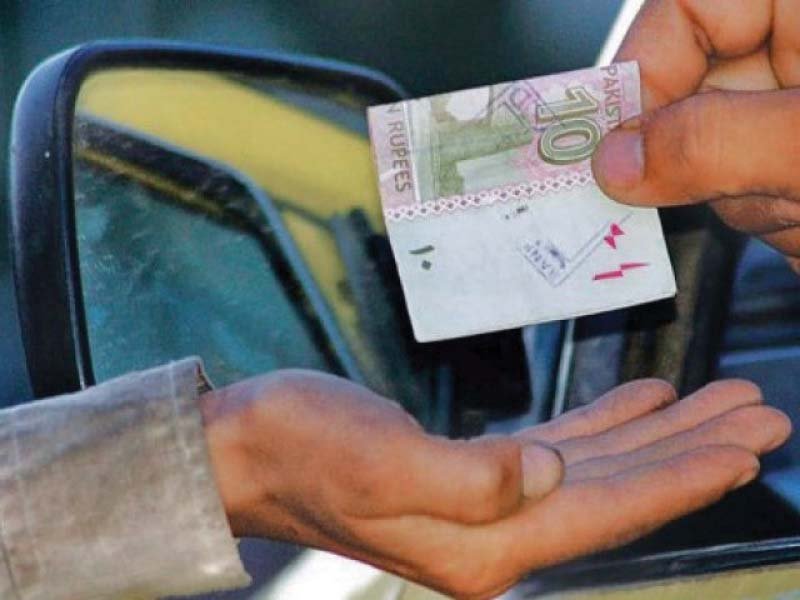 ---
MULTAN: With one of the biggest religious festivals just a hop, skip and a jump away, packs of professional beggars have infiltrated markets in Multan.

As it is a metropolitan hub, people from adjoining districts such as Khanewal, Vehari and Muzaffargarh travel to complete their Eid shopping. Taking advantage of this situation, professional beggars from far off areas have followed suit.

Operating in shifts, they have staked their claim on roadsides, traffic signals, shopping malls and downtown markets. Men, women, children and the elderly hound citizens, pestering them relentlessly until they are given money.

"They swarm around cars when one stops at traffic signals and do not let you go unless you give them some money," stated Muhammad Fazal Hussain.

'Don't ban — empower beggars to earn for themselves'

"Some of the beggars in commercial areas go so far as tugging the ends of your dupatta, refusing to settle for anything less than Rs50," added Maira, a shopper at Gulgasht Bazaar.

Every morning, the first shift is dropped off at designated points dotted around the city by their handlers. After working at their respective corners for a few hours, their handlers pick them up and replace them with the "evening shift".

Toting around newborn babies, they hound shoppers for their addresses so that they can collect zakat, ration and other commodities for the month, revealed Humaira who was shopping at Gardezi Market.

"We have to deal with these people the entire day. In the morning, they constantly ring our doorbells and in the evening when we go to the markets, they outnumber shoppers," she maintained.

There's always a crowd of them lined up outside my store, said Badshah Khan, a shopkeeper at Bara Market.

Because of these professional beggars, some of the truly needy and deserving are left out, he articulated. The charity that we set aside for the needy during the month of Ramazan, is taken by these charlatans rather than being distributed to the needy, he stressed.

Citizens have urged the district government to take action against this menace. However, when contacted, District Government Spokesperson Waseem Yousuf said that this is not within the local government's jurisdiction.

"If they were involved in criminal activities such as pickpocketing or peddling drugs, the district government would be able to take action and give recommendations to the police department," he said.

Only the police and district mayor have the authority to take action against the growing number of professional beggars that have infiltrated the city, he added.

Last year, in a massive drive against professional beggars, 73 people were arrested by Multan police from various districts such as Vehari, Multan, Lodhran and Khanewal.

Published in The Express Tribune, June 15th, 2018.