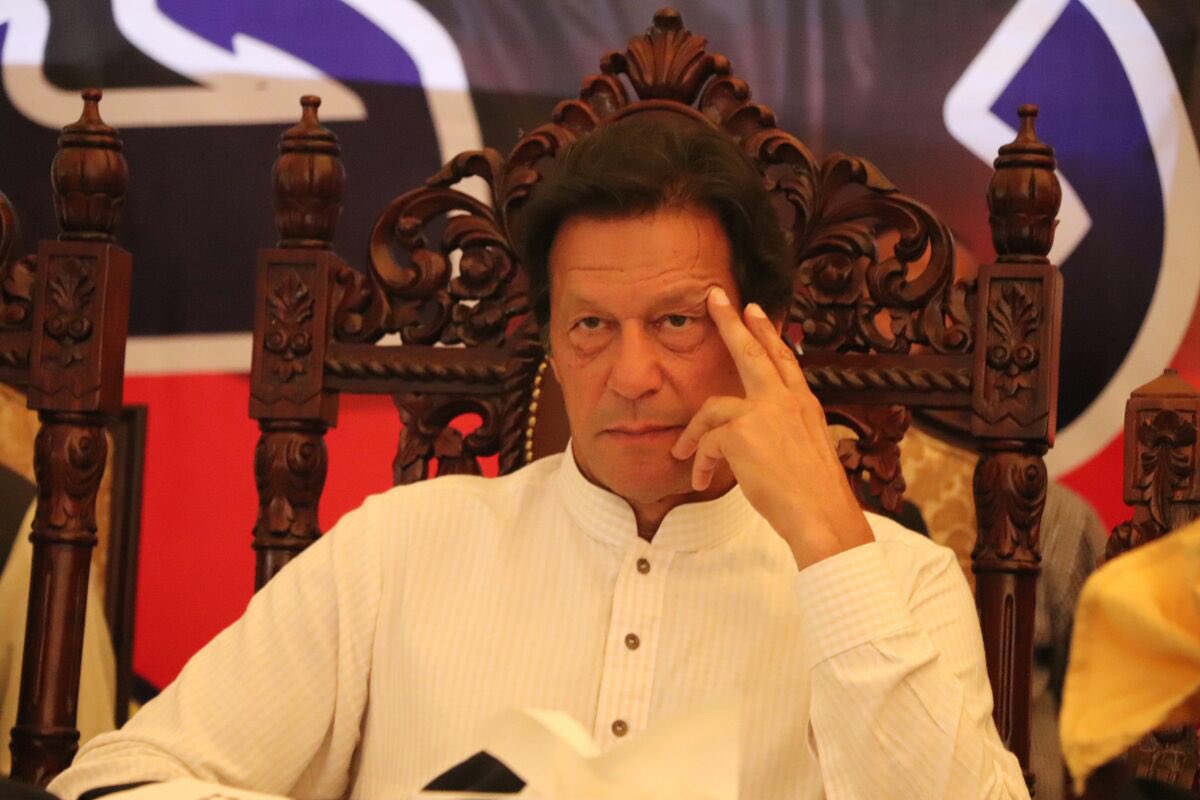 ---
RAWALPINDI: Following splits in neighbouring Khyber-Pakhtunkhwa, PTI loyalists in northern parts of Punjab have baulked at being ignored for electoral tickets. Instead, they have decided to form groups and plan to contest the July 25 elections as independents.

The Pakistan Tehreek-e-Insaf (PTI) had in the past few days announced electoral tickets for its candidates in the both, the national assembly and provincial assembly seats. Party chief Imran Khan had declared that it was not possible to accommodate everyone with a ticket.

From Rawalpindi, the PTI had awarded NA tickets to Sadaqat Ali Abbasi, Chaudhary Muhammad Azeem, Ghulam Sarwar Khan, and Aamer Kiyani.

However, many stalwarts and longtime loyalists were left disappointed.

This was particularly the case with Colonel Ajmal Sabir in Taxila who was ignored and the ticket was handed to Ghulam. Ghulam ended up with tickets for two seats in Rawalpindi district, NA-59 Rawalpindi-II and NA-63 Rawalpindi VII.

Angry, Col Sabir and his supporters staged a protest outside Imran's palatial residence in Bani Gala.

Moreover, further anger and anguish was caused amongst PTI supporters when the party's city president and former member of the Punjab legislative assembly Aijaz Khan Jazi was ignored. Former city president Chaudhry Asghar was also ignored in the award of tickets.

Wasiq Qayyum, who had lost the 2013 general elections to former interior minister Chaudhry Nisar Ali Khan by only 150 votes, was dropped from the 'Kaptaan's' electoral team.

Party workers had a further axe to grind when the party awarded a ticket for the provincial assembly seat of PP-15 Rawalpindi-X to Dr Shahzad Waseem — who essentially hails from the capital.

Moreover, awarding a national assembly ticket from Rawalpindi to the PTI North Punjab President Amir Kiyani, who too hails from Islamabad, caused anger. Workers allege that Kiyani is creating divisive groups within the party and conspiring with the Pakistan Muslim League-Nawaz (PML-N) to ensure that PTI loses the upcoming elections.

'PTI won't budge an inch'

From Islamabad, the PTI had awarded a ticket to party chief Imran Khan, party stalwart Asad Umar and to Raja Khurram Nawaz.

Workers wondered how could the ticket not be granted to someone from within the constituencies.

They were left fuming when former Pakistan Peoples Party (PPP) leader Murtuza Satti, was also dropped by the party.  The situation has forced party workers to mull the option of going it alone in the polls, contesting not on the party platform, rather, compete as independent candidates against the candidates chosen by their party.

Jhelum in uproar

The story is similar further south in Jhelum where PTI loyalists have been left fuming after they were ignored by the central leadership for an electoral ticket.

Several candidates are now mulling the option of defecting to other parties where they may be given electoral tickets. Others have decided to go it alone in the upcoming polls.

The PTI central leadership had received numerous applications for the general elections from across Jhelum district for the five seats available.

However, the party decided to award the National Assembly seat to vocal spokesperson Chaudhry Fawad Hussain. Some party workers lamented that those who had only recently joined the party seemed to enjoy as much, if not more, importance than stalwarts and ideological members who have contested elections on behalf of the party in the past.

As a result, local party officials said that many of the stalwarts were looking to defect to the likes of the PPP, Tehreek-e-Labbaik and Pakistan Muslim League-Quaid (PML-Q).

Some ideological workers of PTI said that the party's central leadership, instead of giving importance to the sacrifice of party members, had awarded tickets to the new entrance, which is sheer injustice with older members.

PTI chief holds board to decide ticket awarding procedure

"If the PTI leadership does not correct its decision pertaining to ticket distribution, the visionary workers will take independent decisions [contest independently] and the PTI will not be able to win even a single seat in Jhelum, and the PML-N will easily win once again," they warned.

Ticket hopeful

Raja Yawar Kamal, a local PTI leader and candidate for PP-25, has expressed the hope that the party will award him an electoral ticket, pointing out how he had won 16,000 votes from the constituency in 2013.

WITH ADDITIONAL REPORTING FROM RAJA NAUBAHAR IN JHELUM

Published in The Express Tribune, June 11th, 2018.
COMMENTS
Comments are moderated and generally will be posted if they are on-topic and not abusive.
For more information, please see our Comments FAQ